---
︎︎︎Spotify Premium Gift Cards
Marketing Toolkit (2021)
---
---
the perfect gift for every occasion
Gift cards may not be the splashiest thing to market, but when they serve as literal tokens to accessing all the music you'll ever need, it's important we scream it from the rooftops. So how could we get customers to instantly see this same value in a 2 x 3.5 piece of plastic?

Well for starters. It was time we push the envelope and reimagine what gift card marketing could look like. To increase awareness, improve retention, and encourage gifting moments of our Spotify Premium gift cards, I thought, why not position Premium as "the perfect companion or gift for every occasion'.

We partnered with artist Peter Tarka to develop a global gift card marketing asset pack featuring over 20 bespoke key visuals, both static and animated. Today, you can find these assets used across paid channels, e-commerce sites, and instores in many of the markets Spotify operates in.

Bold and unique visuals that help us break through a cluttered space? Checkmate.
---
︎︎︎Spotify Premium Gift Cards
Marketing Toolkit (2021)
---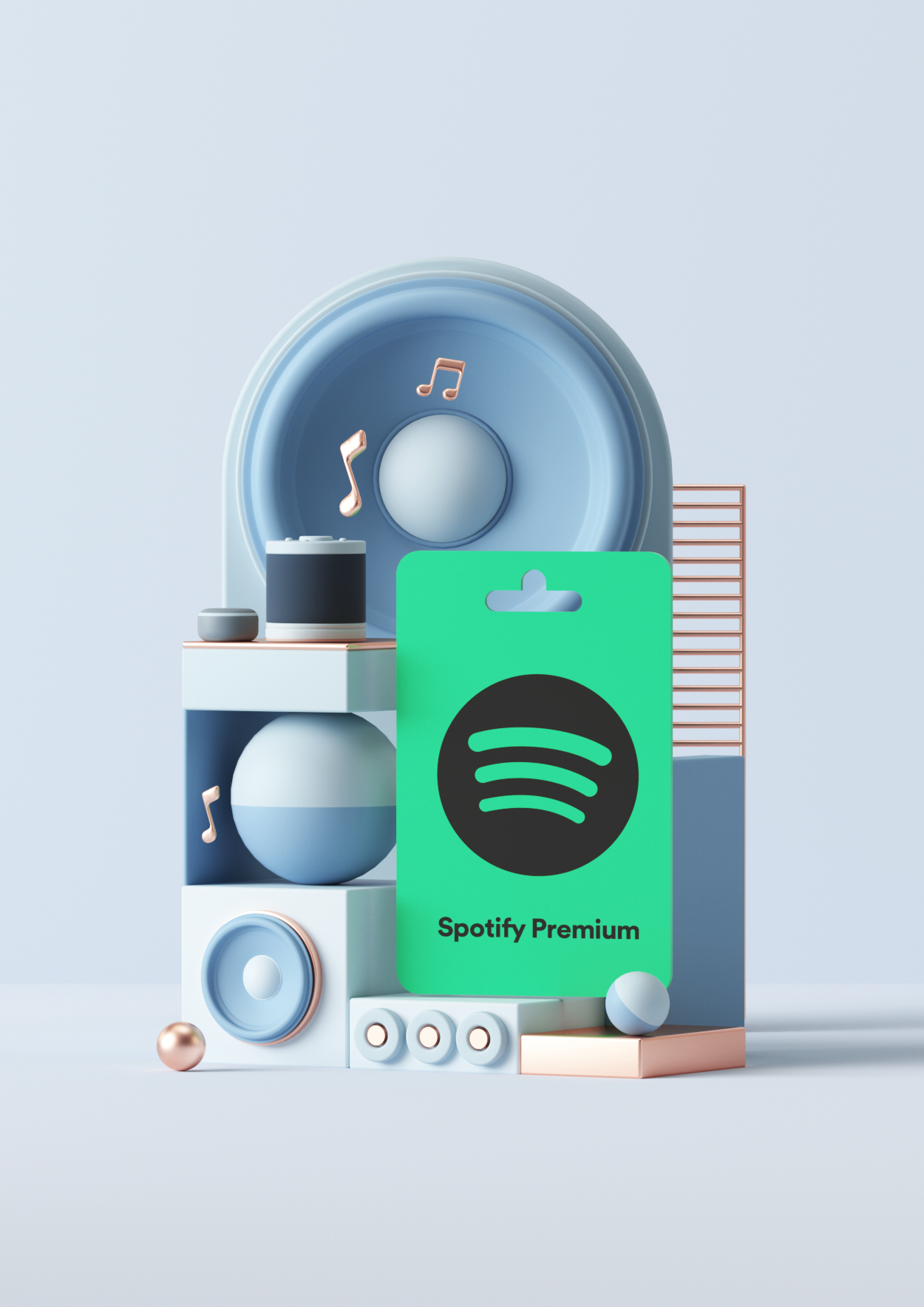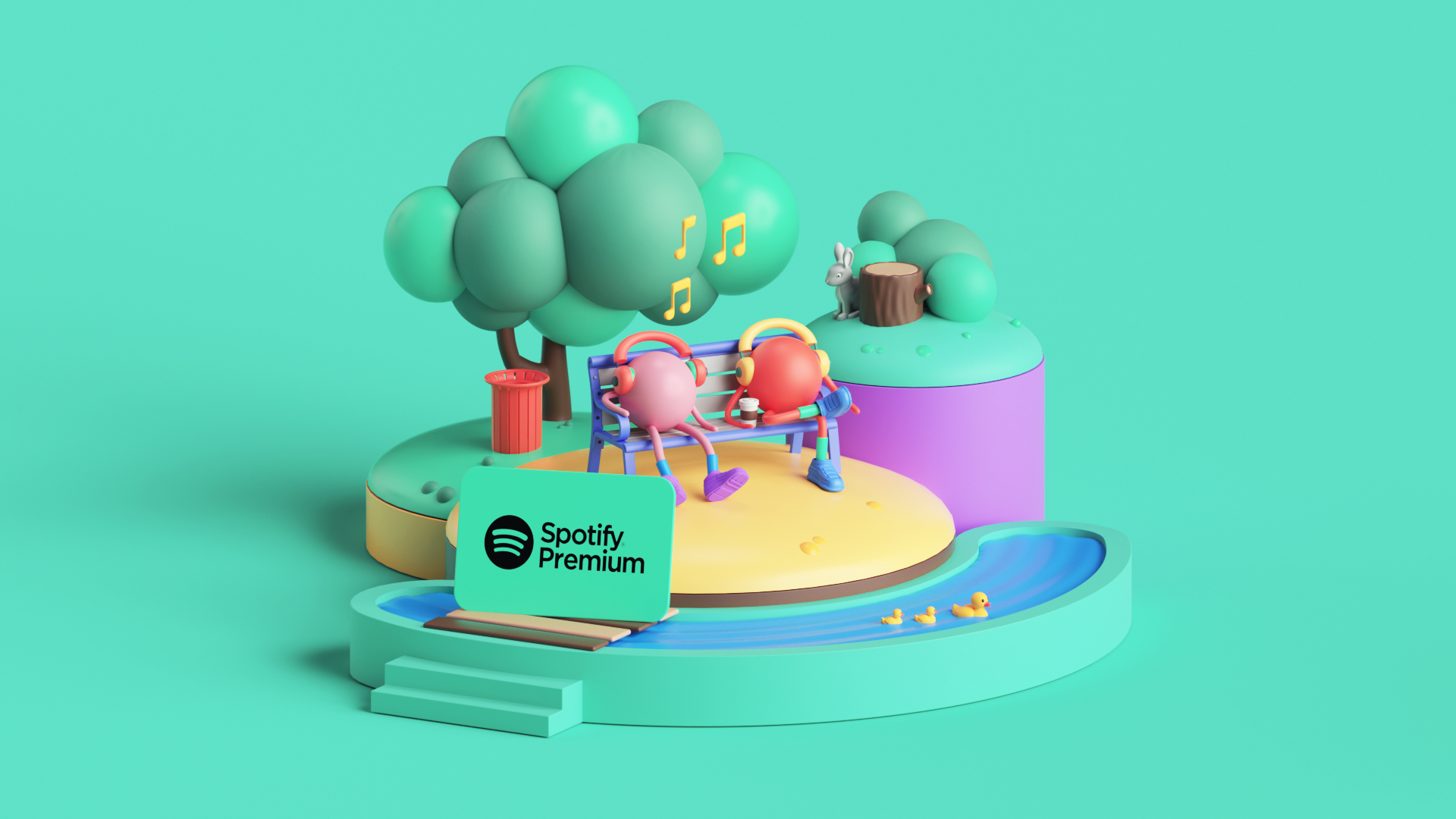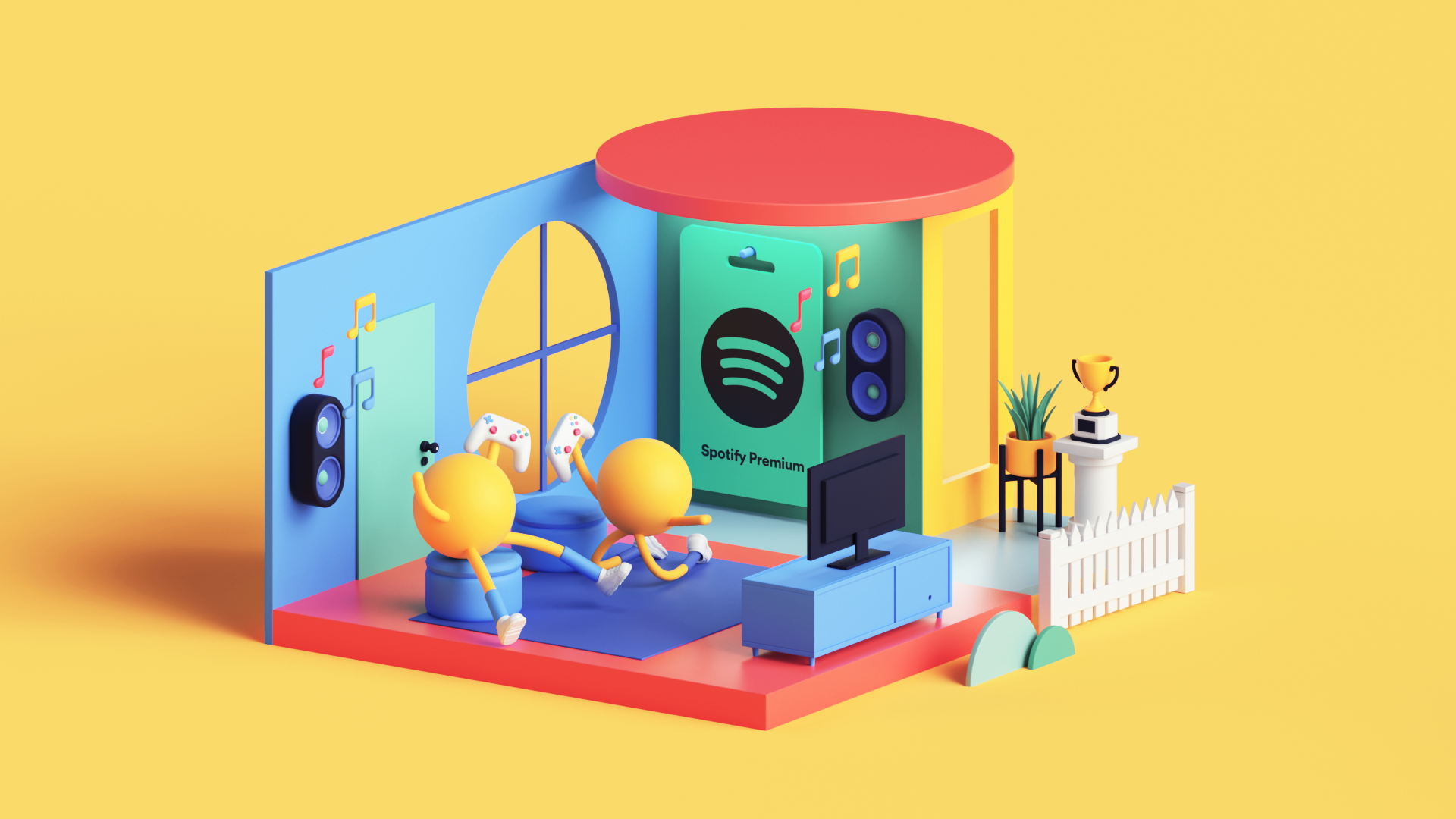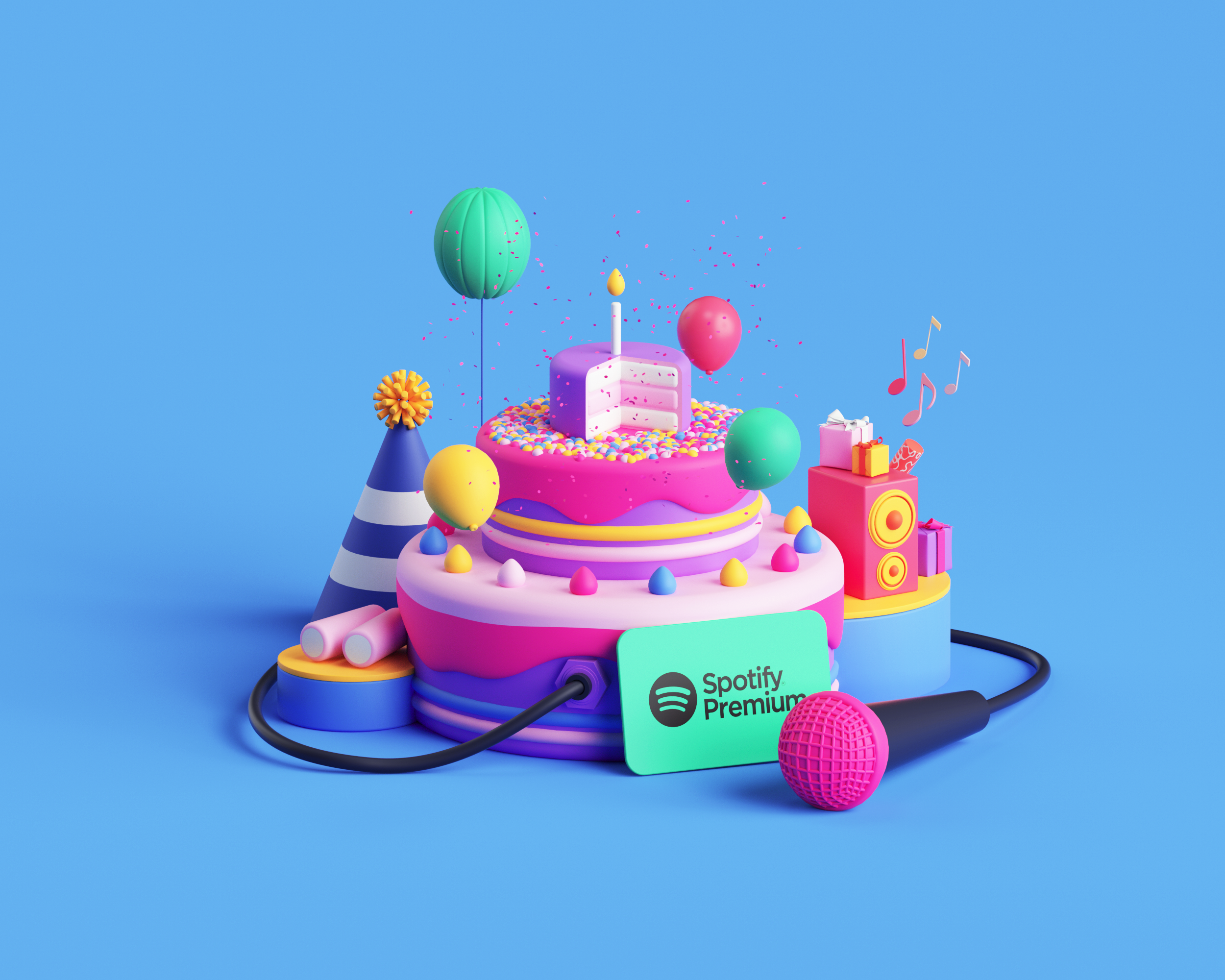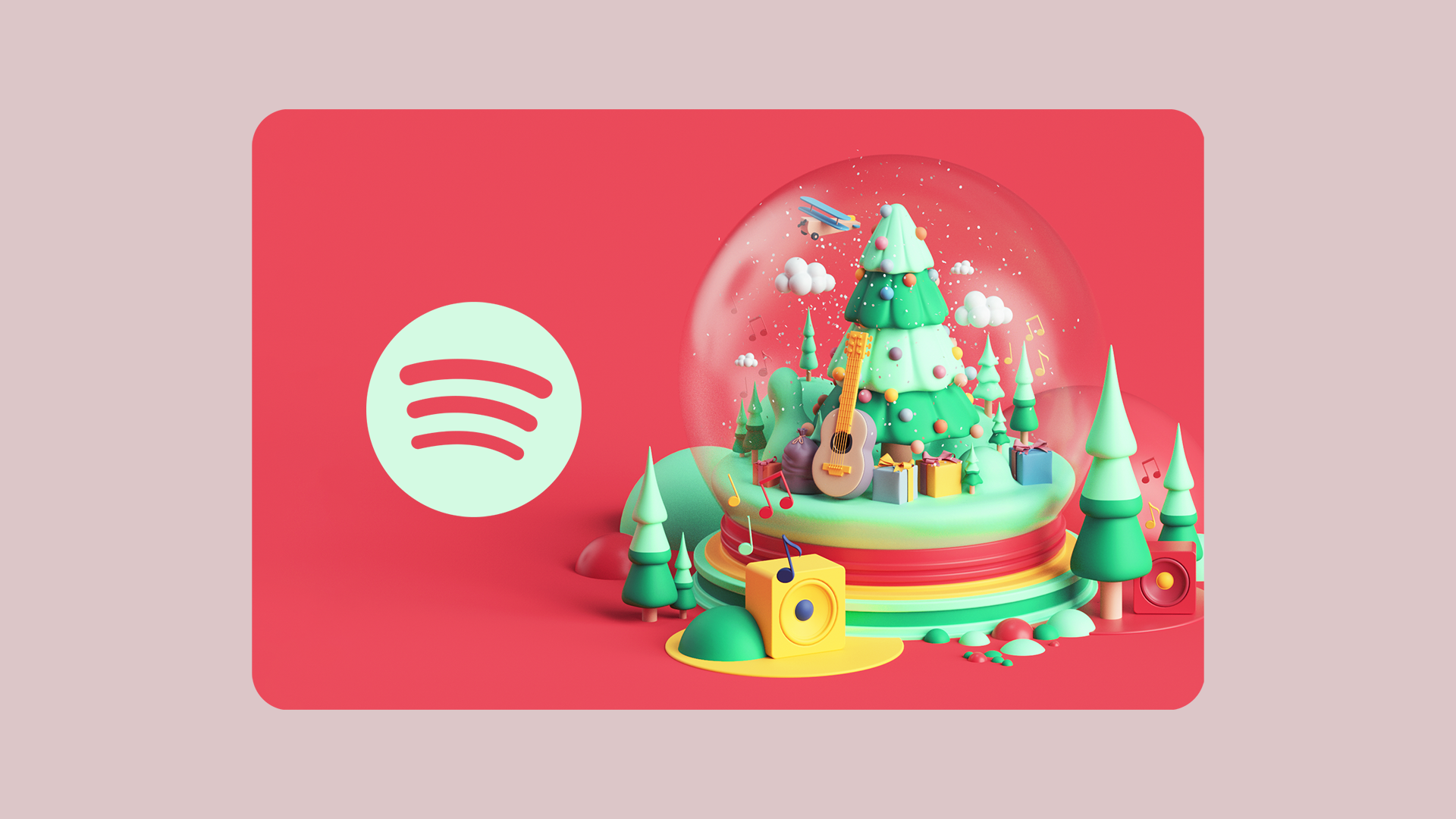 Art Direction: Tola Oseni
Producer: Jessica Galvan
3D Illustration and Animation: Peter Tarka
Original Composition: Miles Mercer
Company: Spotify