---
︎︎︎Spotify Premium Gift Cards
Marketing Toolkit (2021)
---
---
the perfect gift for every occasion
Gift cards may not be the splashiest thing to market, but when they serve as literal tokens to accessing all the music you'll ever need, it's important we scream it from the rooftops. So how could we get customers to instantly see this same value in a 2 x 3.5 piece of plastic?

Well for starters. It was time we push the envelope and reimagine what gift card marketing could look like. To increase awareness, improve retention, and encourage gifting moments of our Spotify Premium gift cards, I thought, why not position Premium as "the perfect companion or gift for every occasion'.

We partnered with artist Peter Tarka to develop a global gift card marketing asset pack featuring over 20 bespoke key visuals, both static and animated. Today, you can find these assets used across paid channels, e-commerce sites, and instores in many of the markets Spotify operates in.

Bold and unique visuals that help us break through a cluttered space? Checkmate.
---
︎︎︎Spotify Premium Gift Cards
Marketing Toolkit (2021)
---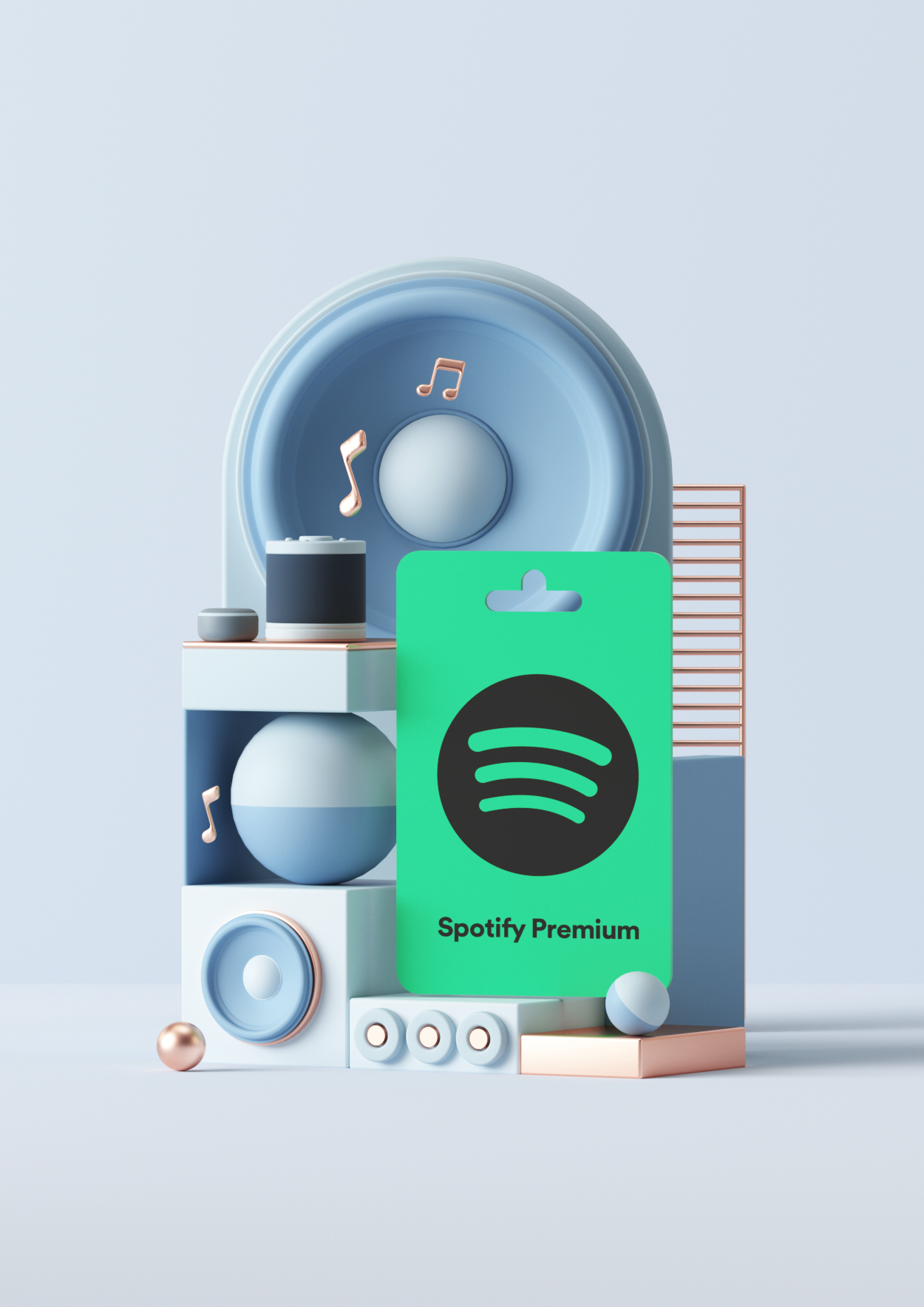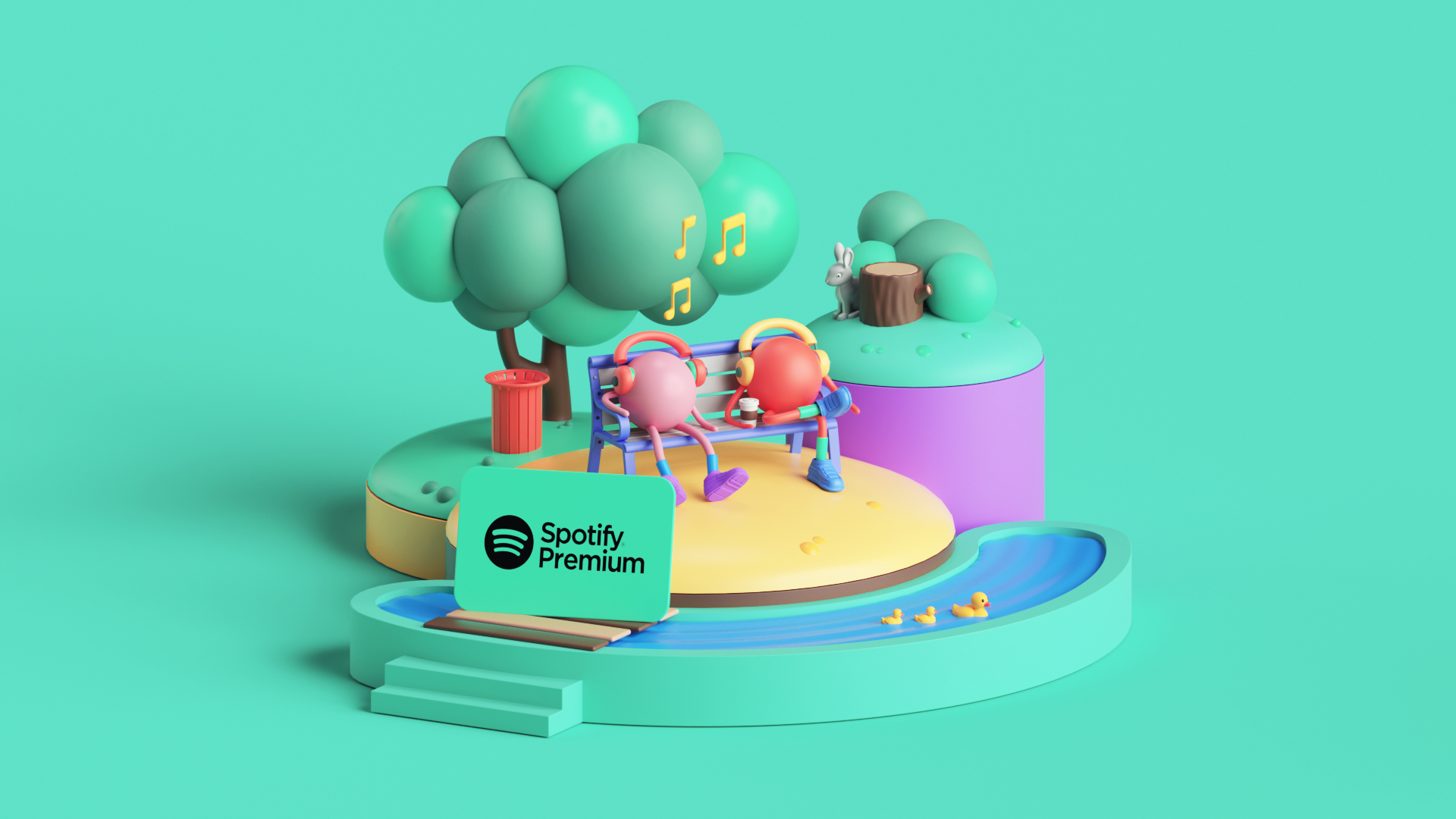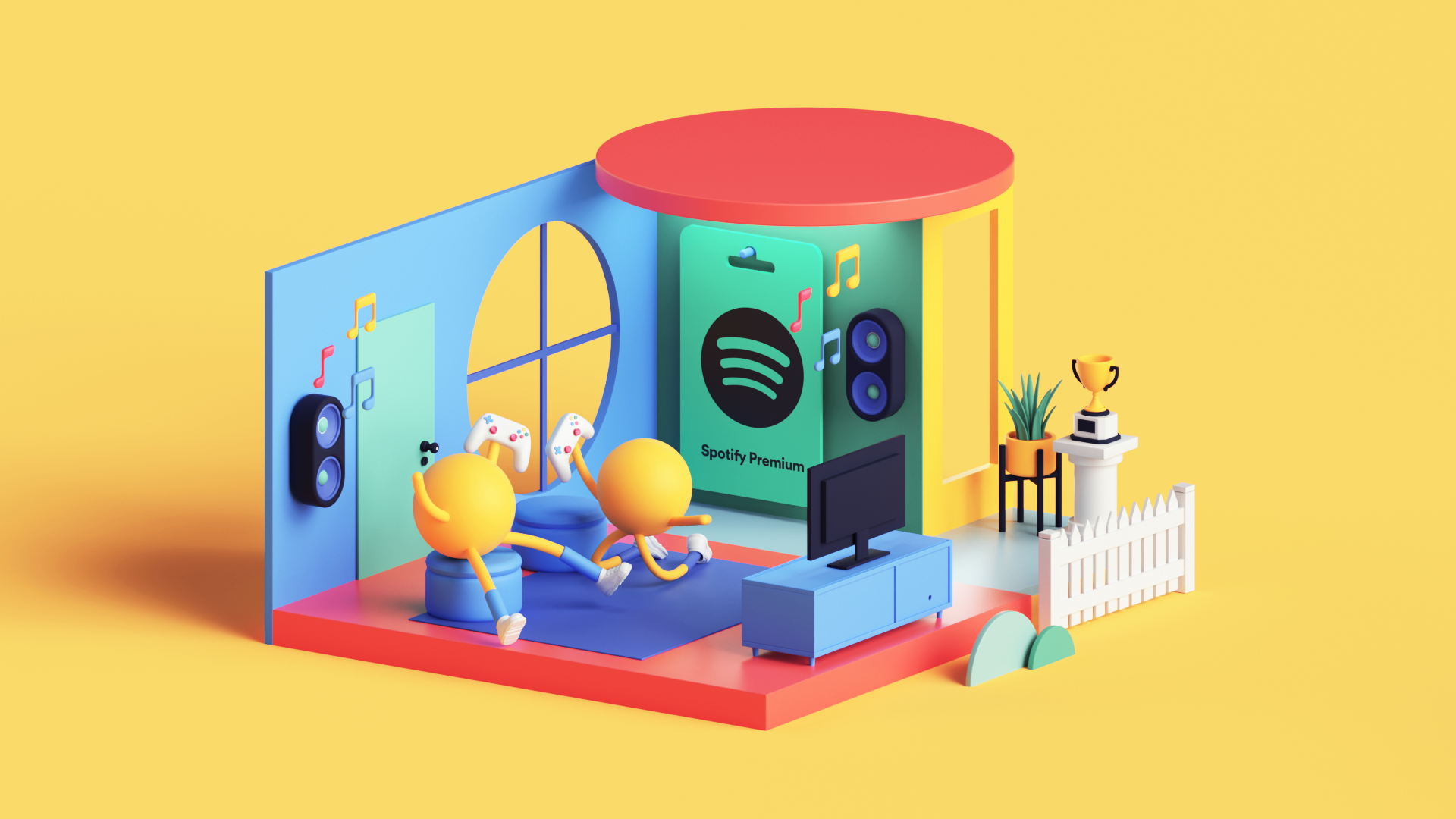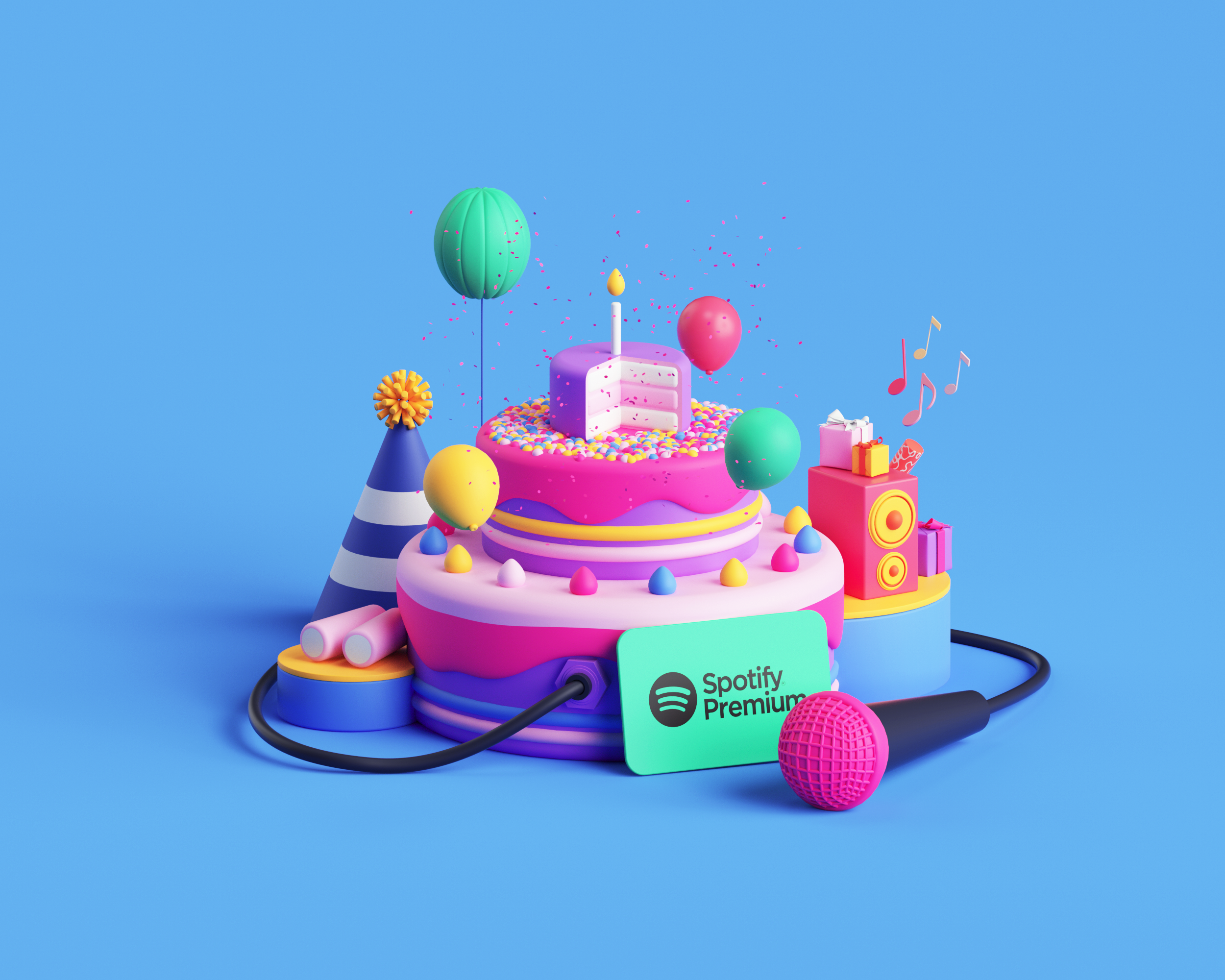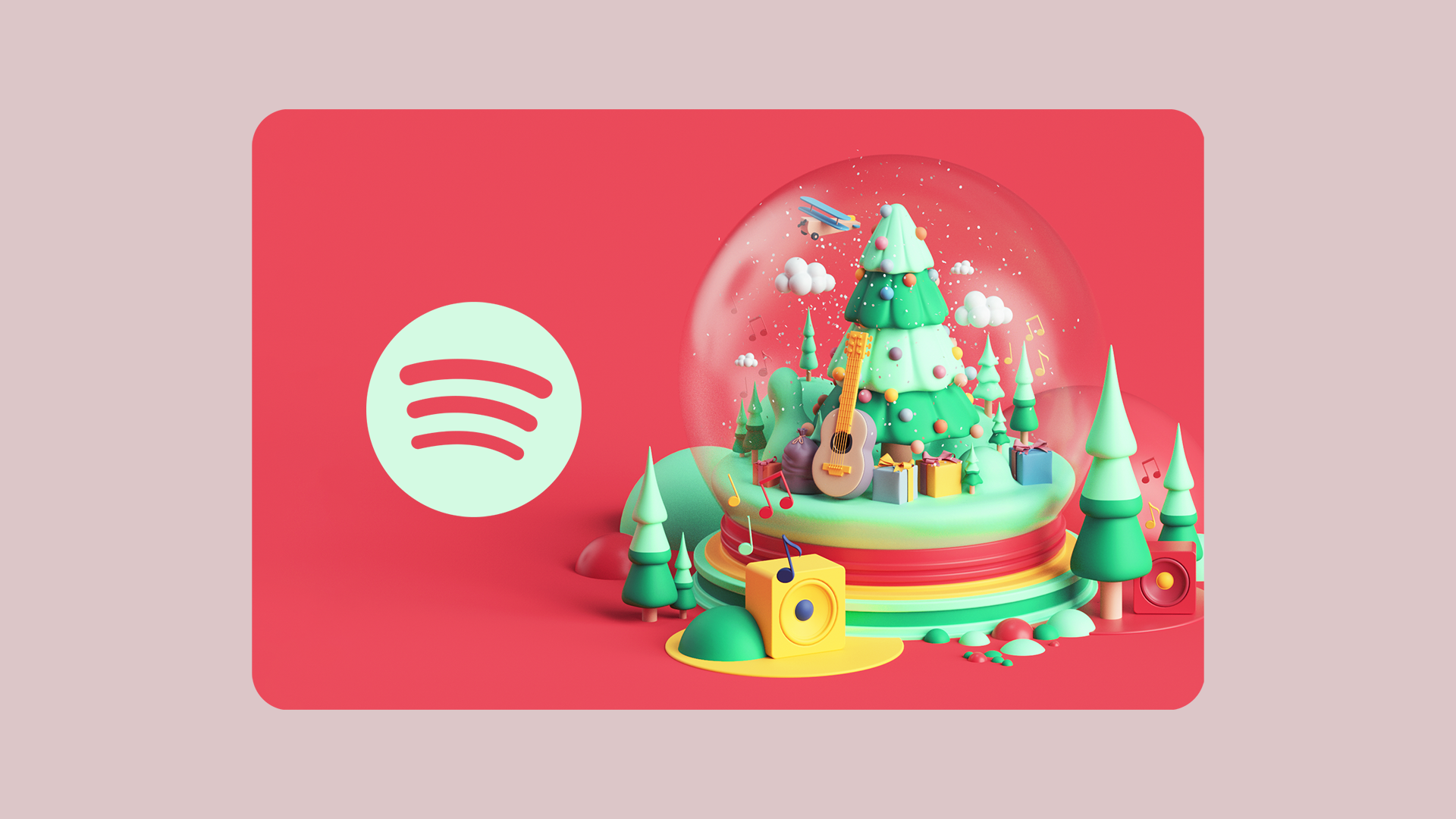 Art Direction: Tola Oseni
Producer: Jessica Galvan
3D Illustration and Animation: Peter Tarka
Original Composition: Miles Mercer
Company: Spotify
︎︎︎Gearfest: Gradient
Music Festival (2019)
---
Gearfest is an annual music and fashion festival featuring an exciting array of musicians on the rise, innovative fashion designers and remarkable student performances. Usually taking place at the center of USC's campus on McCarthy Quad, this festival goes beyond the typical concert experience.

Hosted by USC's Black Student Assembly, Gearfest has grown to be one of the biggest events with over 8,000 students having attended in past renditions of the festival. Previous headliners include: Isaiah Rashad, Vic Mensa, SZA, Jhene Aiko, Tory Lanez, & BJ the Chicago Kid.

This year's theme: Gradient. From soothing R&B / Soul to high-energy Hip-Hop, Gearfest: Gradient embodies the spectrum of blackness. We aren't just one thing. We're everything, and we're gradient.
---
︎︎︎Gearfest: Gradient
Music Festival (2019)
---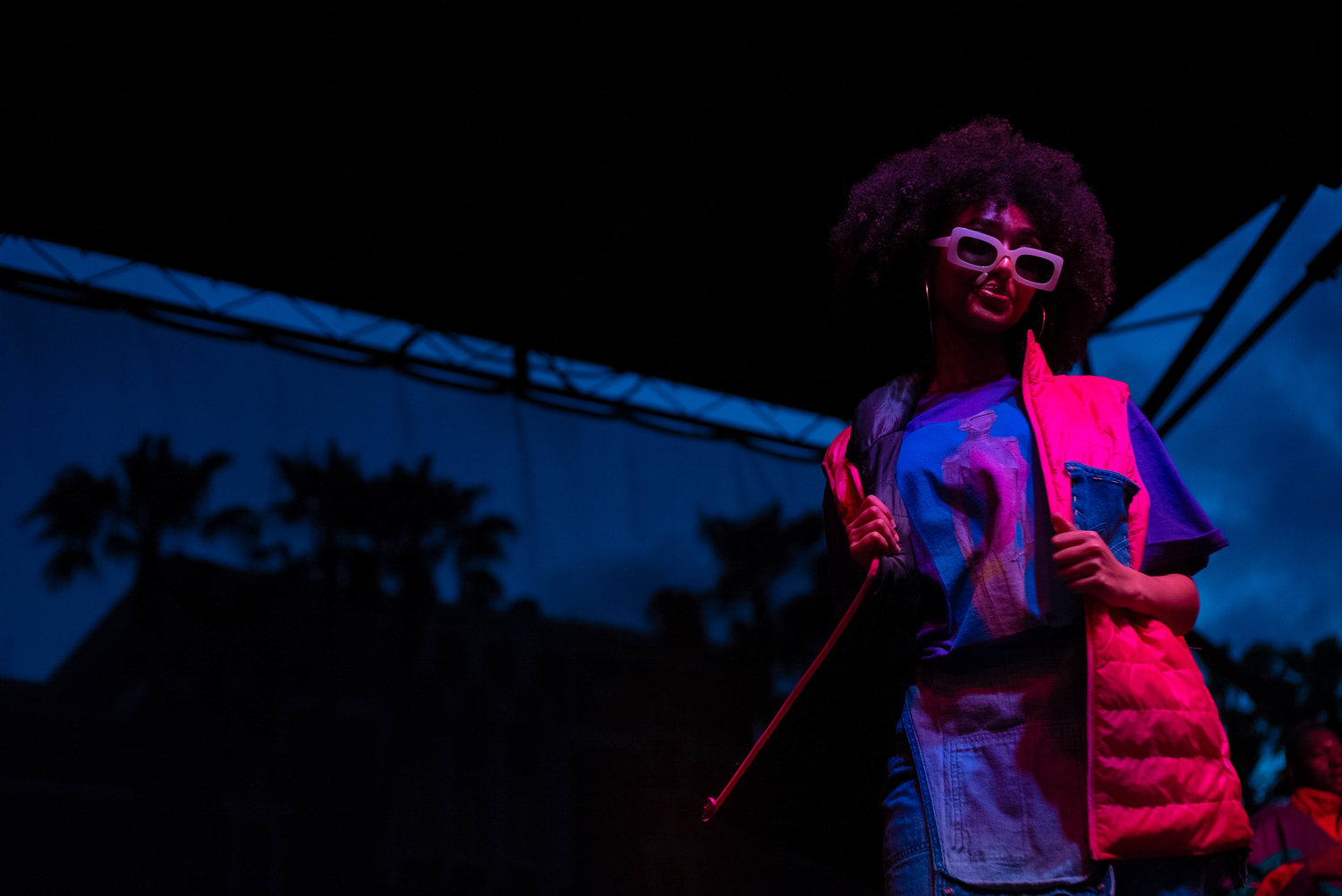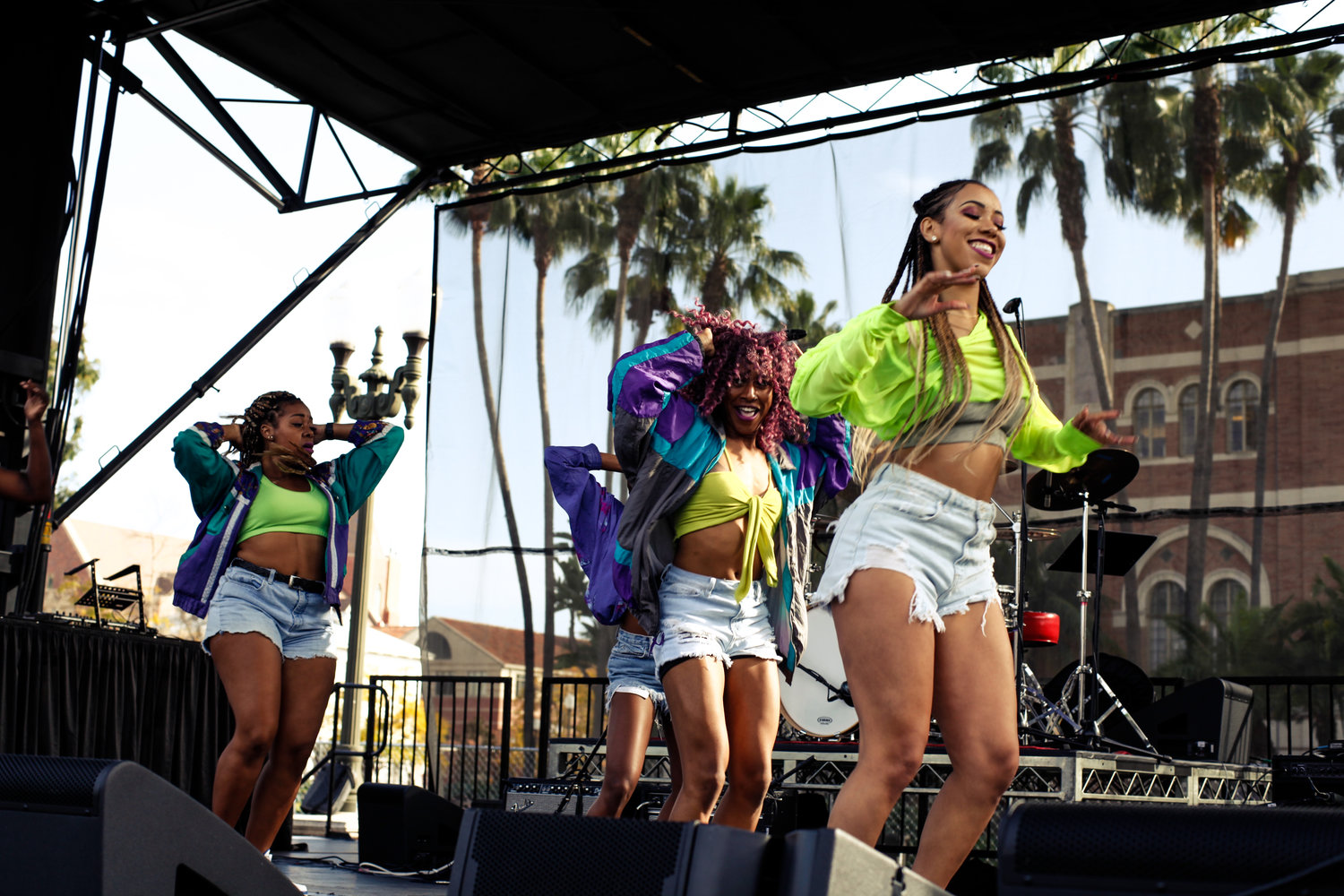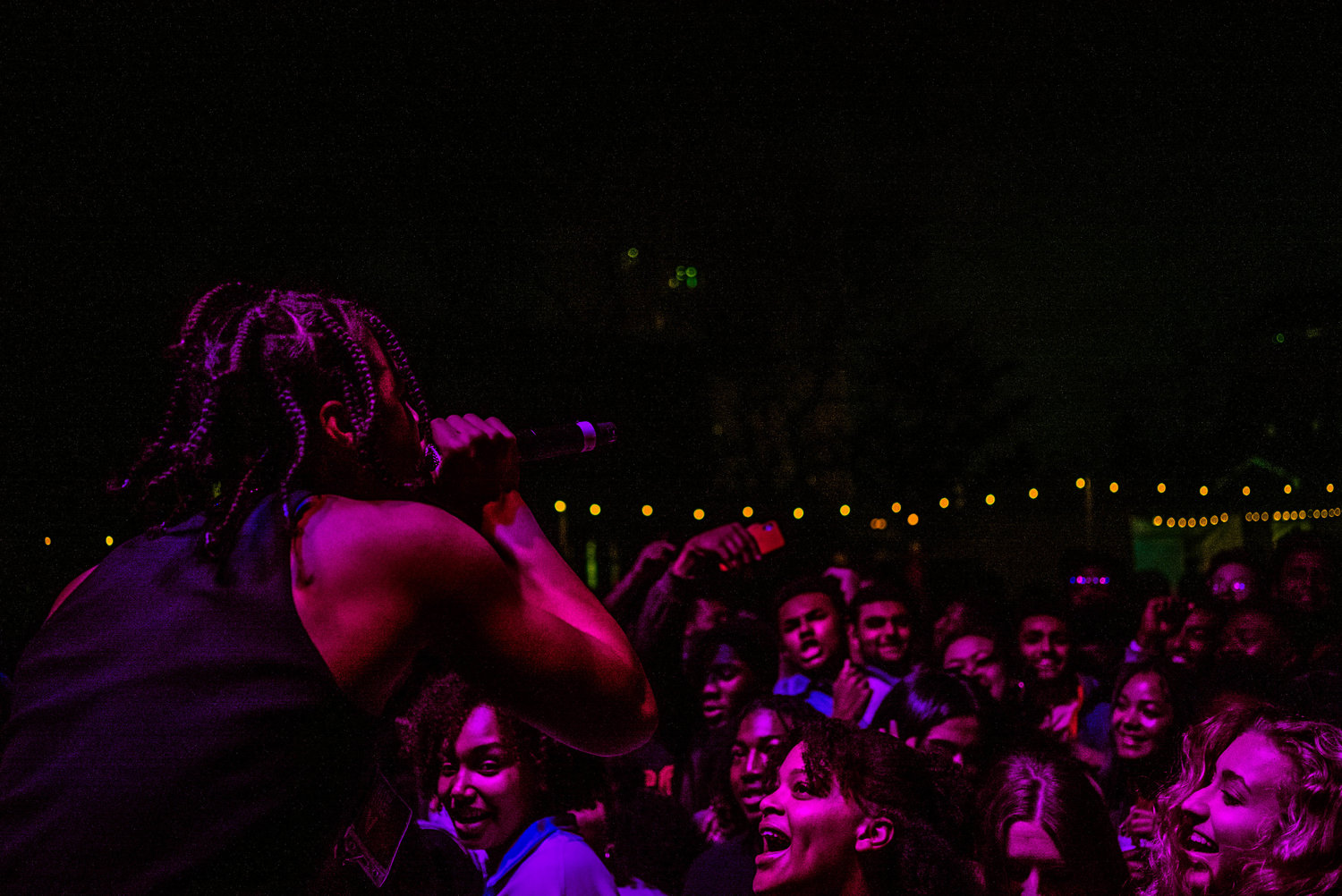 Art Direction + Graphic Design: Tola Oseni
Festival Production: Gogo Chilaka, Tola Oseni, Quincy Nkwonta
Marketing Photography: Caleb Griffin
Event Photography: Jordan Williams, Harrianna Thompson, Avery Davis, Isaac Doel
Company: University of Southern California | BSA's Creative Experience

---
︎︎︎Record Players: Golden Wings
Conceptual Music Video (2019)
---
Through a quest to obtain a James Brown record, RECORD PLAYERS: GOLDEN WINGS tells the story of DJ Kool Herc, a.k.a. the Father of Hip Hop. Exhibited is a modern day narrative of Kool Herc: his early years in Jamaica, his young adulthood in the Bronx, and his retirement years working a record shop.
From vinyl records, rhythmic dancehall to patois (represented by Jamaican poet Miss Lou), this music video maps the sometimes overlooked roots of Hip Hop culture.
---
︎︎︎Record Players: Golden Wings
Conceptual Music Video (2019)
---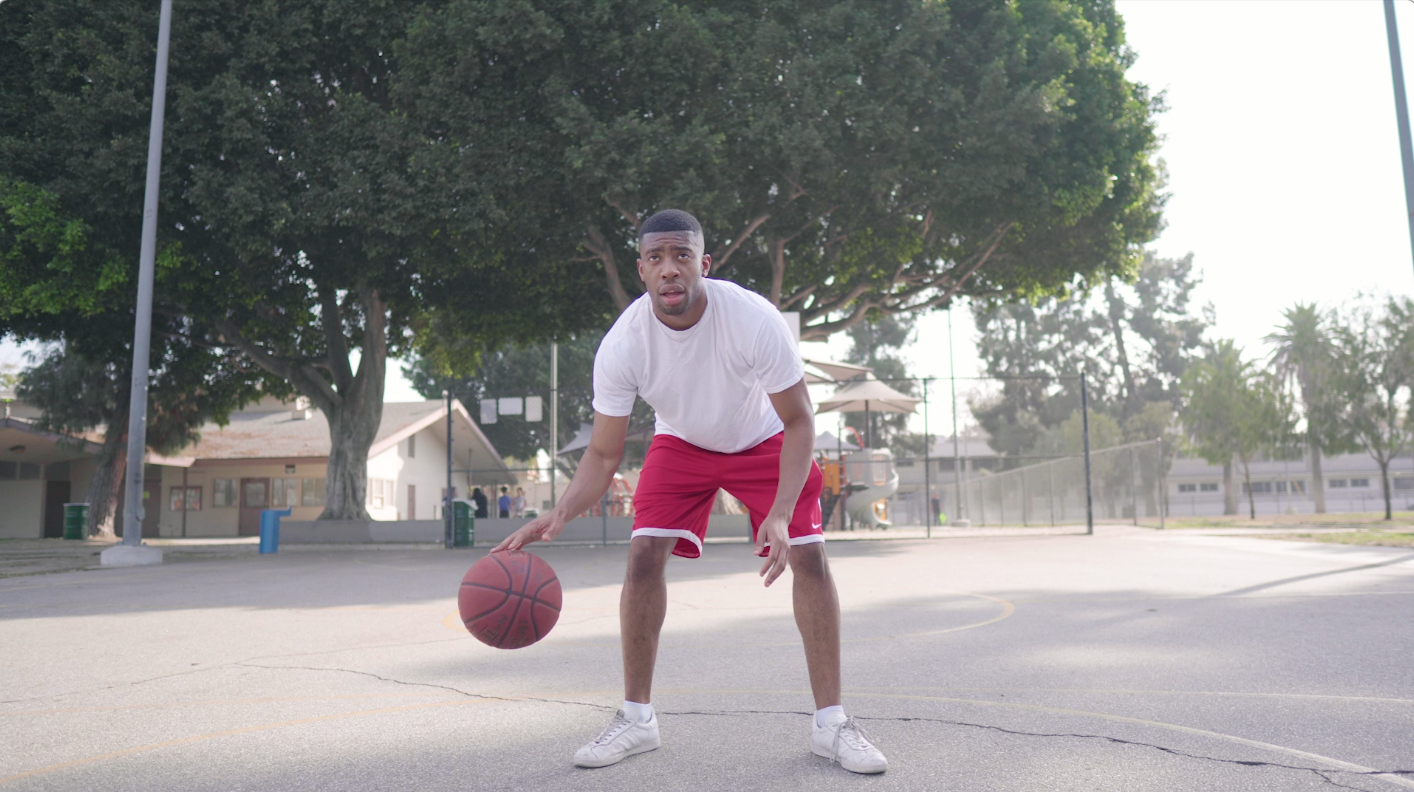 Song: Gabriel Garzón-Montano "Golden Wings"
Written & Directed: Tola Oseni
Staring: Quincy Nkwonta, Khalid Abayomi, Michael Alemayehu, + Brianna Mims
Shot & Edited: Eze Egeonuigwe
Jamaica Footage: Tola Oseni
Found Dancehall Footage: King of the Dancehall (2016)

---
︎︎︎One School Ad Book
Advertising Book (2021)


---
'Vaccinated & Verified' // Social
Brief: Come up with an idea that encourages Black people in the US to get vaccinated

Solution: Transform Twitter's verified check into a new status-symbol: a vaccination badge

---
---
'Bathroom Karoke' // Innovation
Brief: The Pandemic all but ended the performing arts and with it, the main source of revenue for millions of artists. Come up with an innovative idea that helps the performing arts while the world gets back to normal.

Solution: A state of the art hairbrush that connects musicians to their lyric-belting fans
---
---
'The Perfect Dose' // OOH
Brief: Come up with an Out Of Home campaign that introduces America to the Dosist range of CBD pens.

Solution: Pulling on the sensory strings of smoking, 'The Perfect Dose' transforms everyday streets into aromatic vaping environment
---
---
'Sampled Serve' // PR
Brief: Get people who eat chicken and order quick service or casual restaurants to try a Popeyes' Chicken Sandwich by talking about its unbeatable taste/craft superiority

Solution: Sample Popeyes' Chicken sandwich at Costco locations around the nation
---
---
'Spotify Passenger Seat' // Data Driven
Brief: Get people in the US to think about listening to Spotify in the car

Solution: Allow users to drive with their favorite artists in their passenger seats
---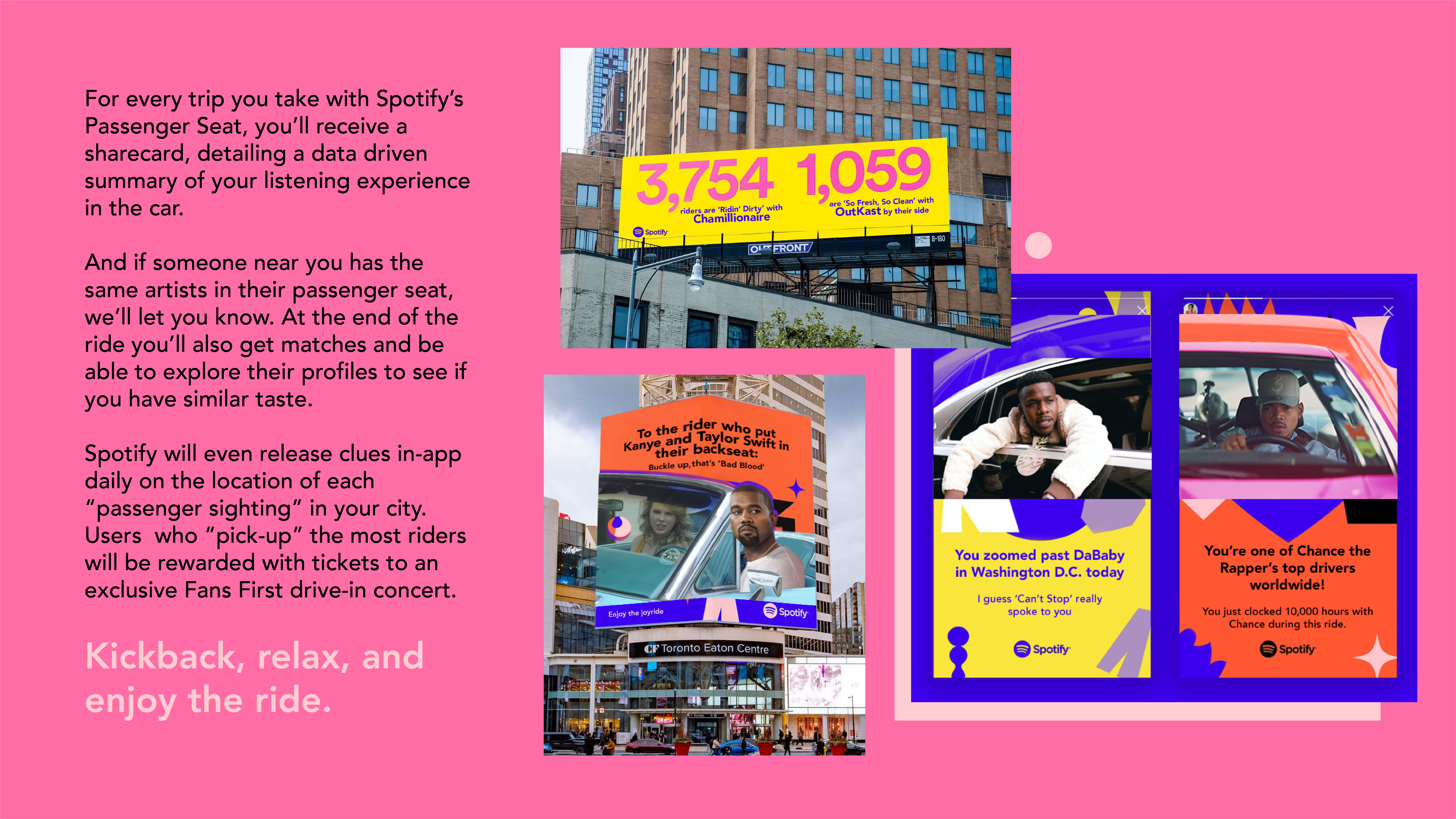 ---
'The Giving Card' // Moonshot
Brief: Come up with a launch idea that makes Somewhere Good the first choice platform for people of color.

Solution: A membership rewards card that treats kindness as its currency and rewards you for being you
---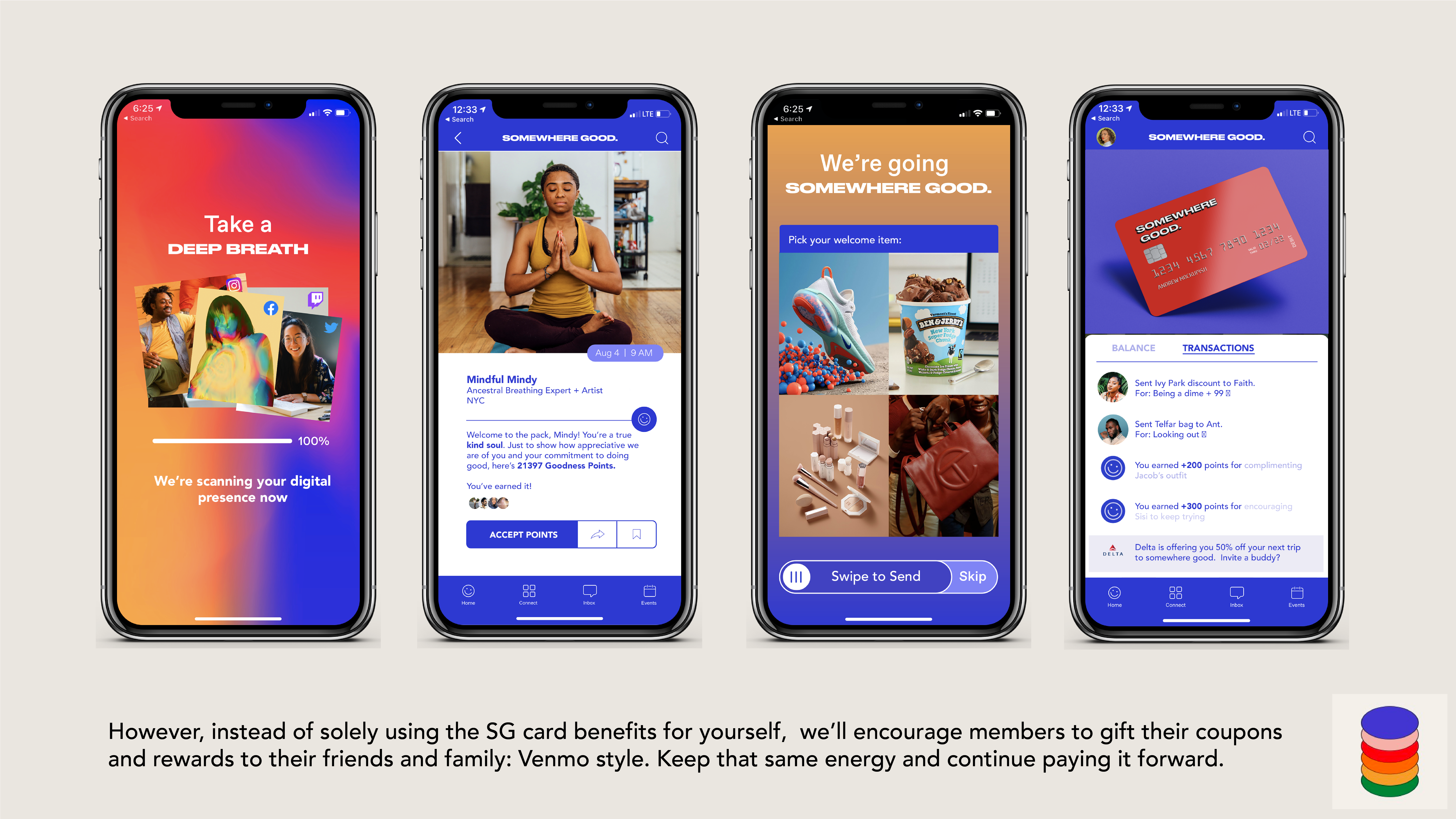 ---
'SquareStop' // Integrated
Brief: We need an integrated campaign that convinces first-time entrepreneurs that Squarespace can help them succeed, even if they don't have it all figured out yet.

Solution: Squarespace: The one-stop (convenience) shop to satisfy all your entrepreneurial cravings.

---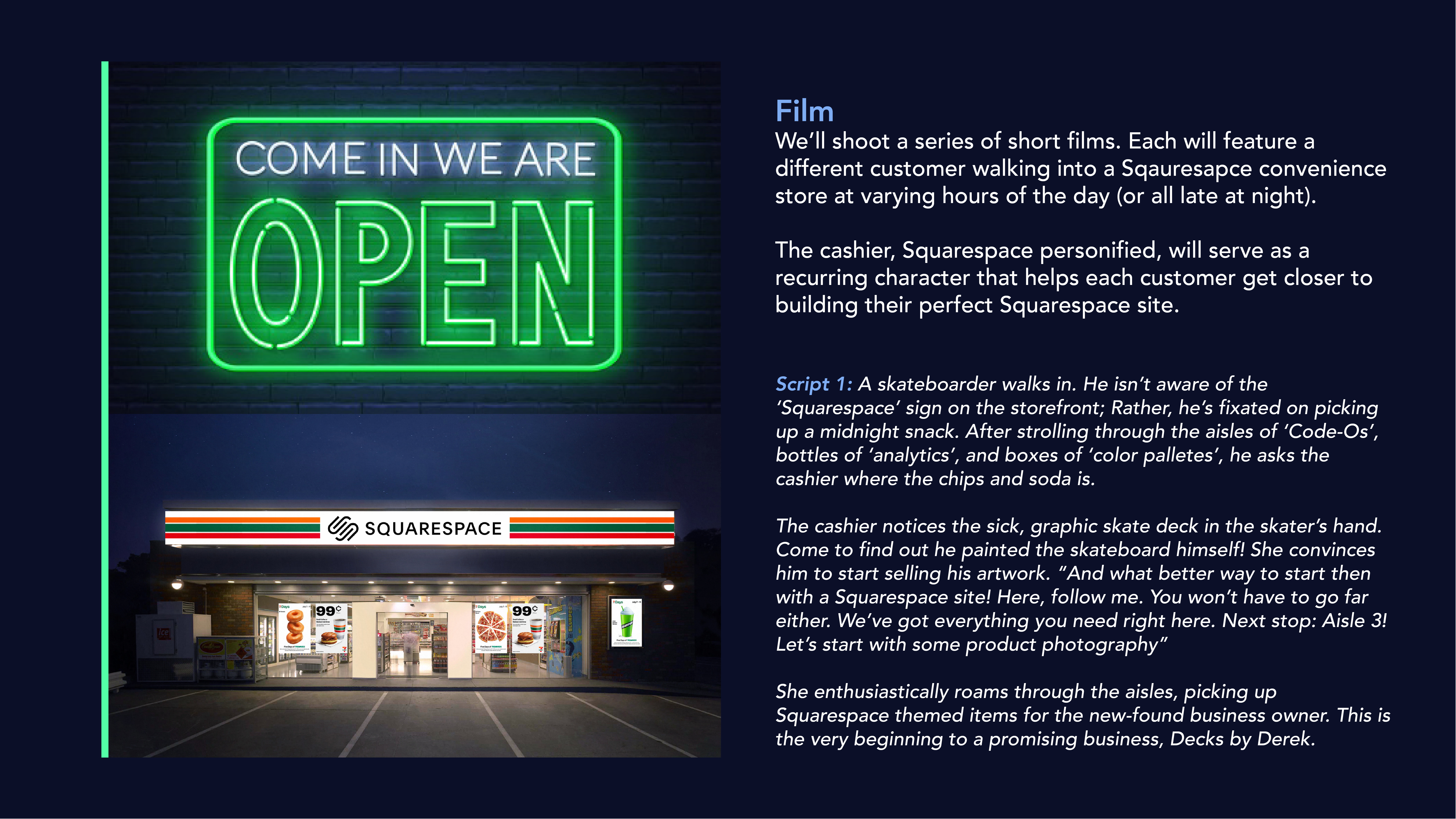 ---
'The Spirit Awards' // Film
Brief: Get mainstream casual drinkers to switch to Uncle Nearest - by coming up with a film idea that shows them that there is more to Uncle Nearest than your average whiskey.

Solution: 'The Spirit Awards', an awards show highlighting the most awarded whiskey there is

---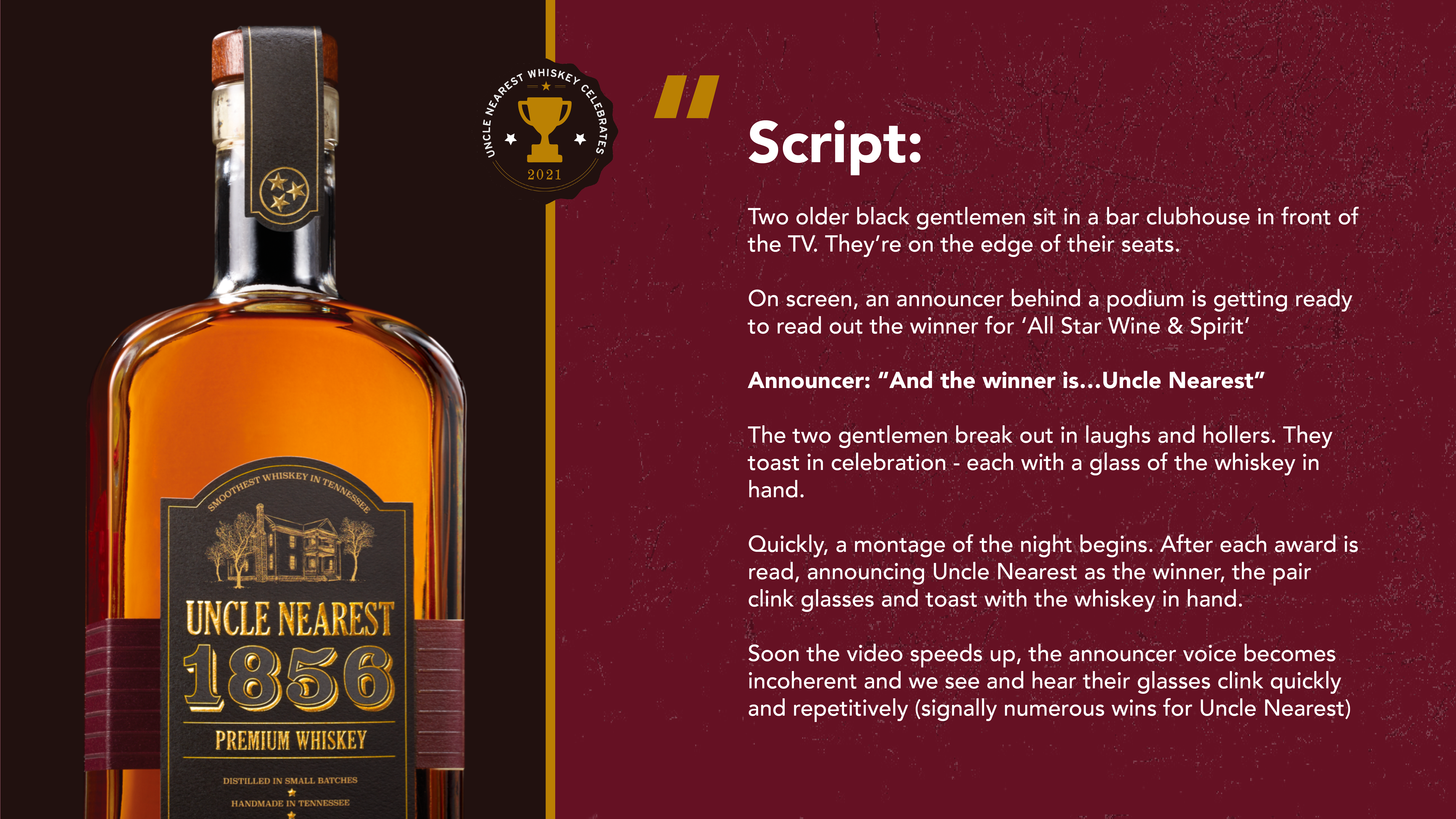 ---
+ 'A Test You Can't Fail' // Spotify AMP Application (2019)
Brief: Develop a short marketing plan that demonstrates how you would increase consumer usage of one of Spotify's personalized playlist features, campaigns or original content podcasts

Solution: 'A Test You Can't Fail', an interactive, vote-driven Back to School campaign that markets Spotify Premium to students

---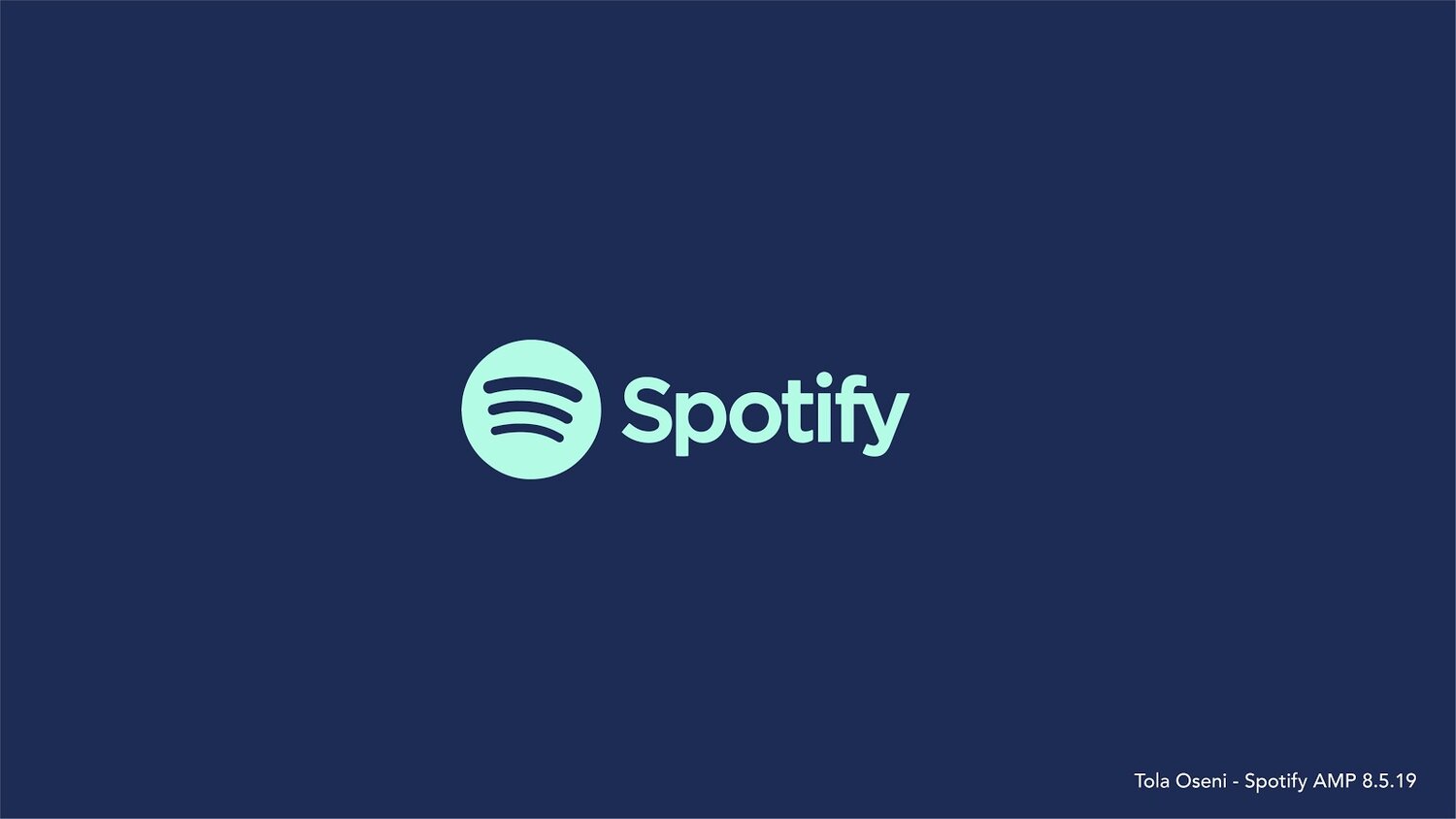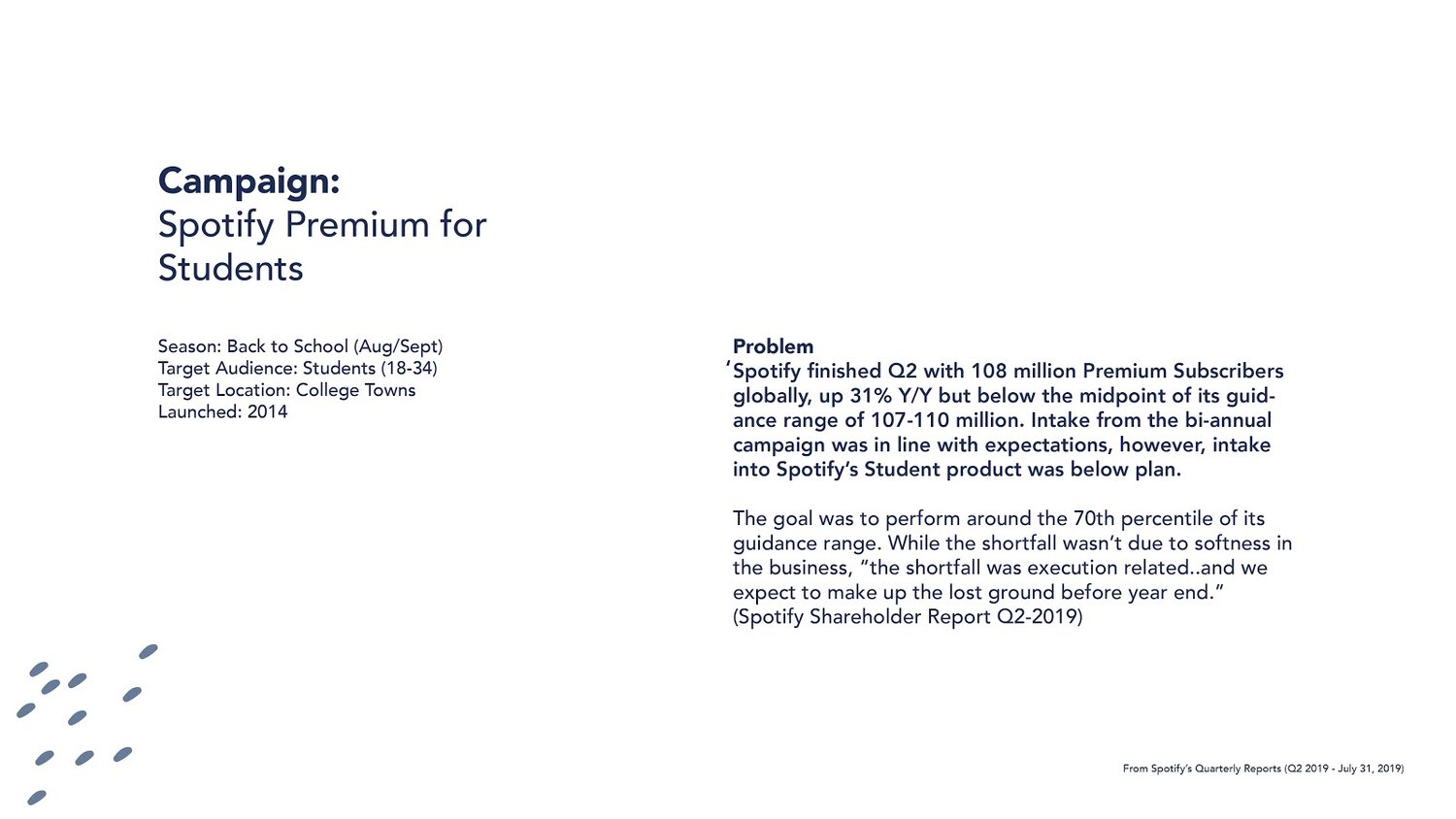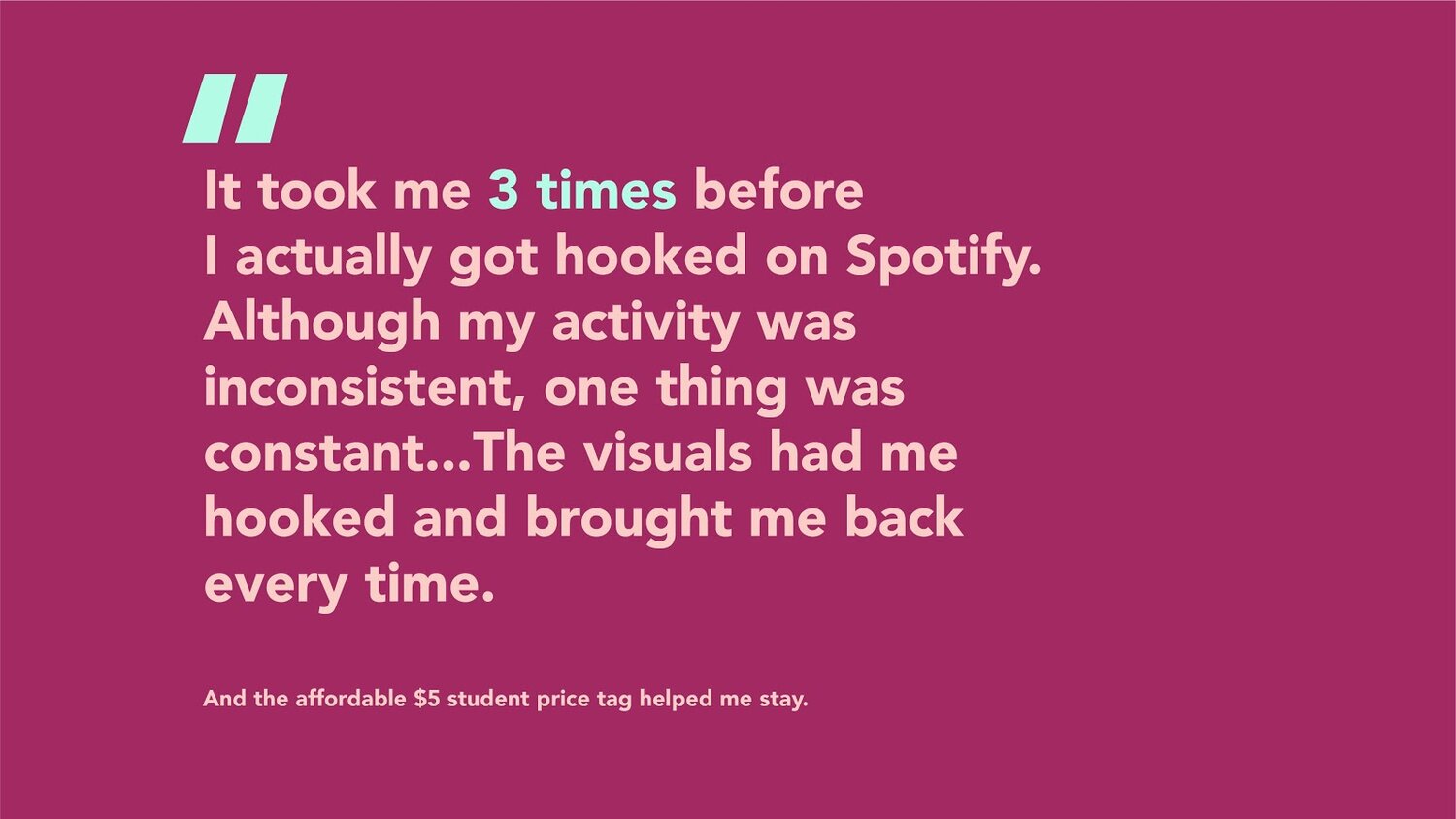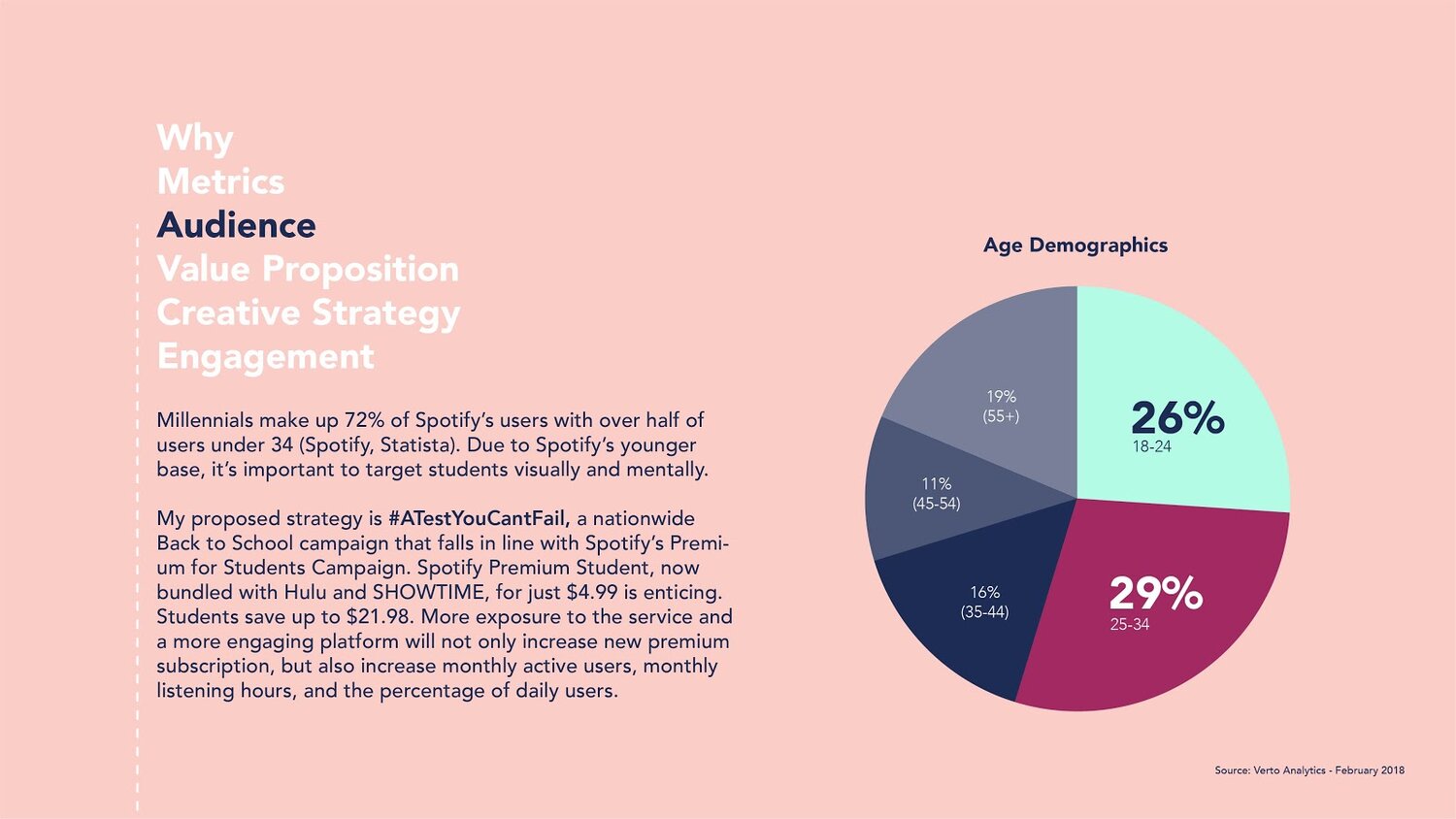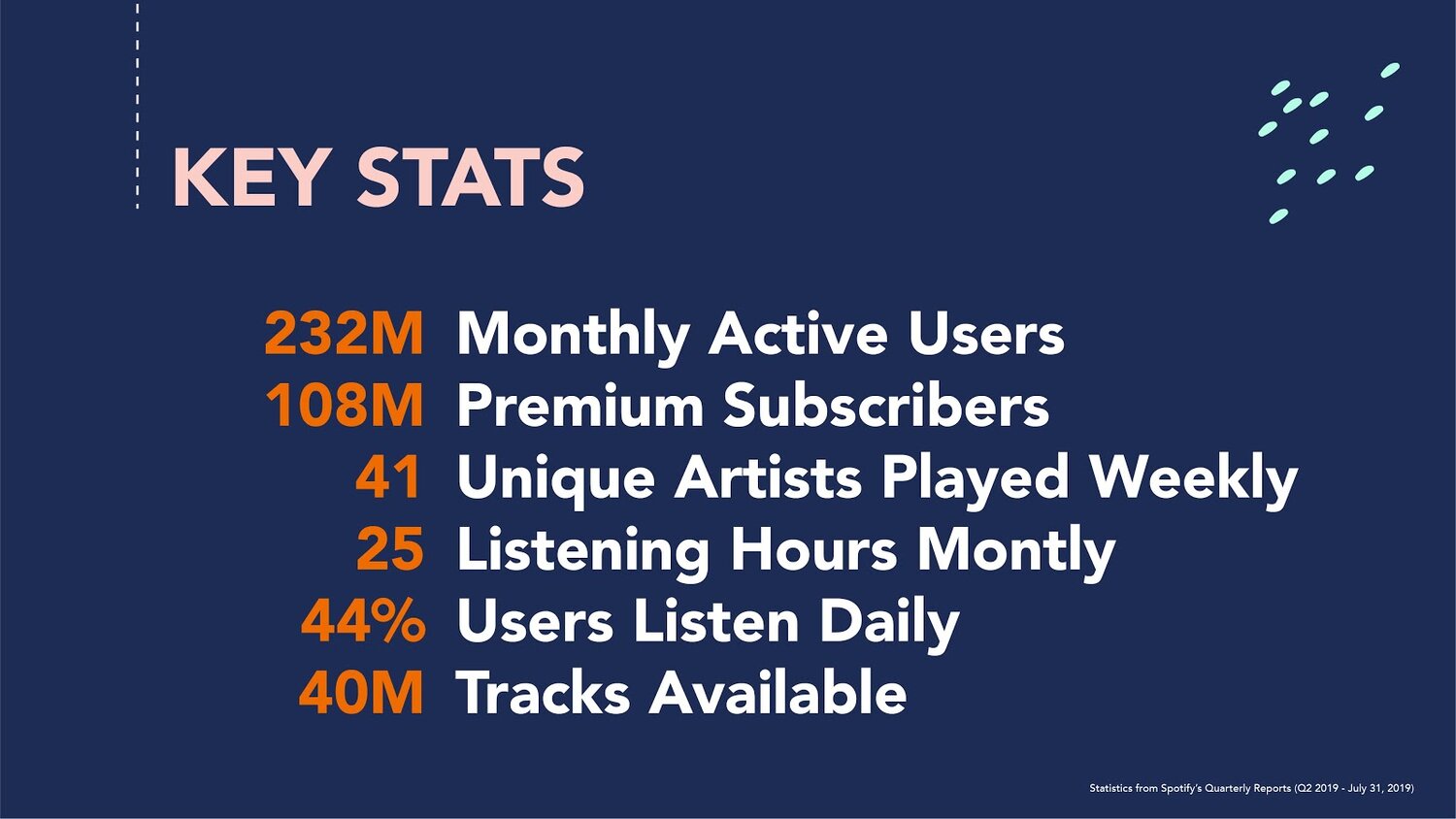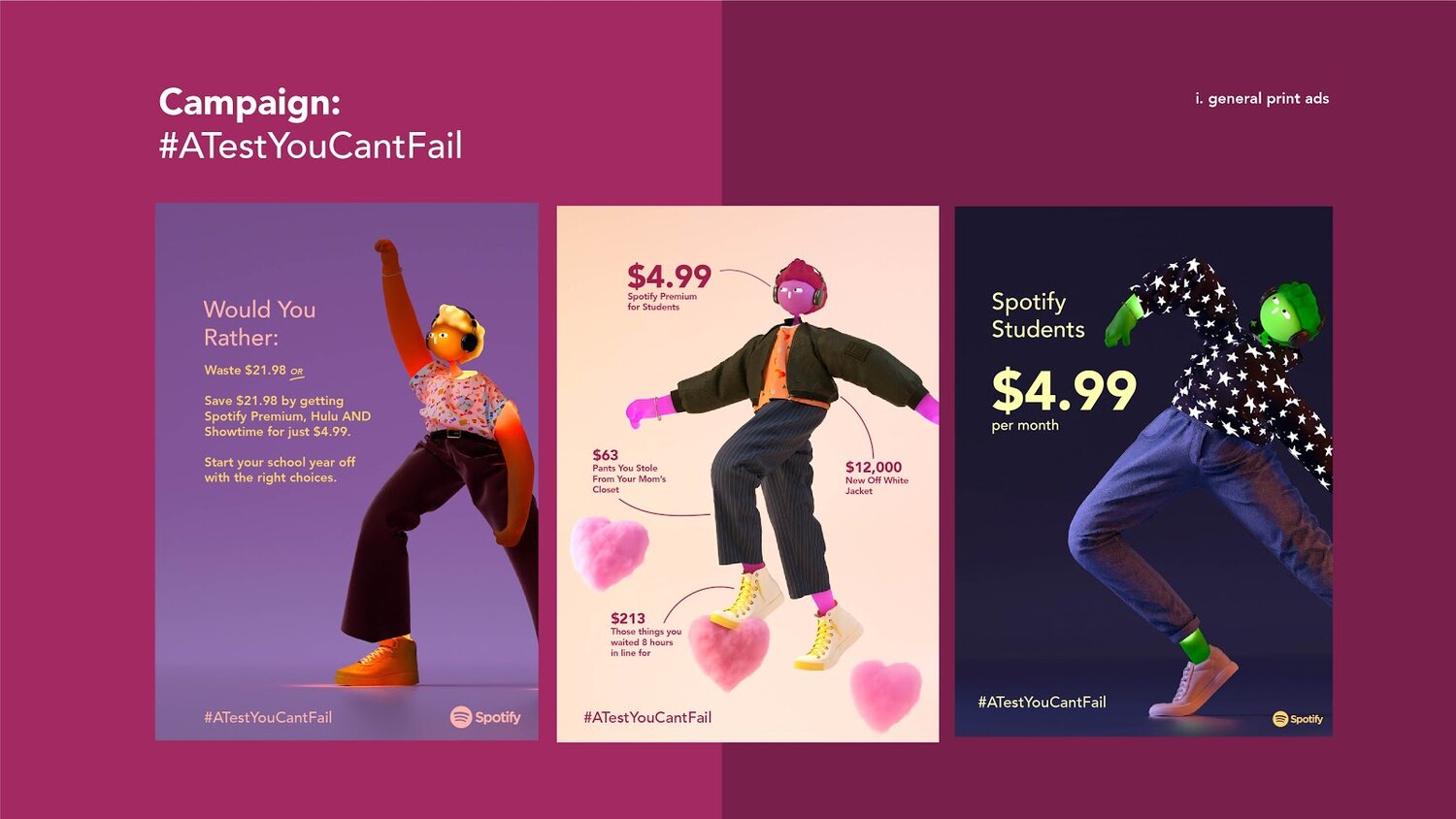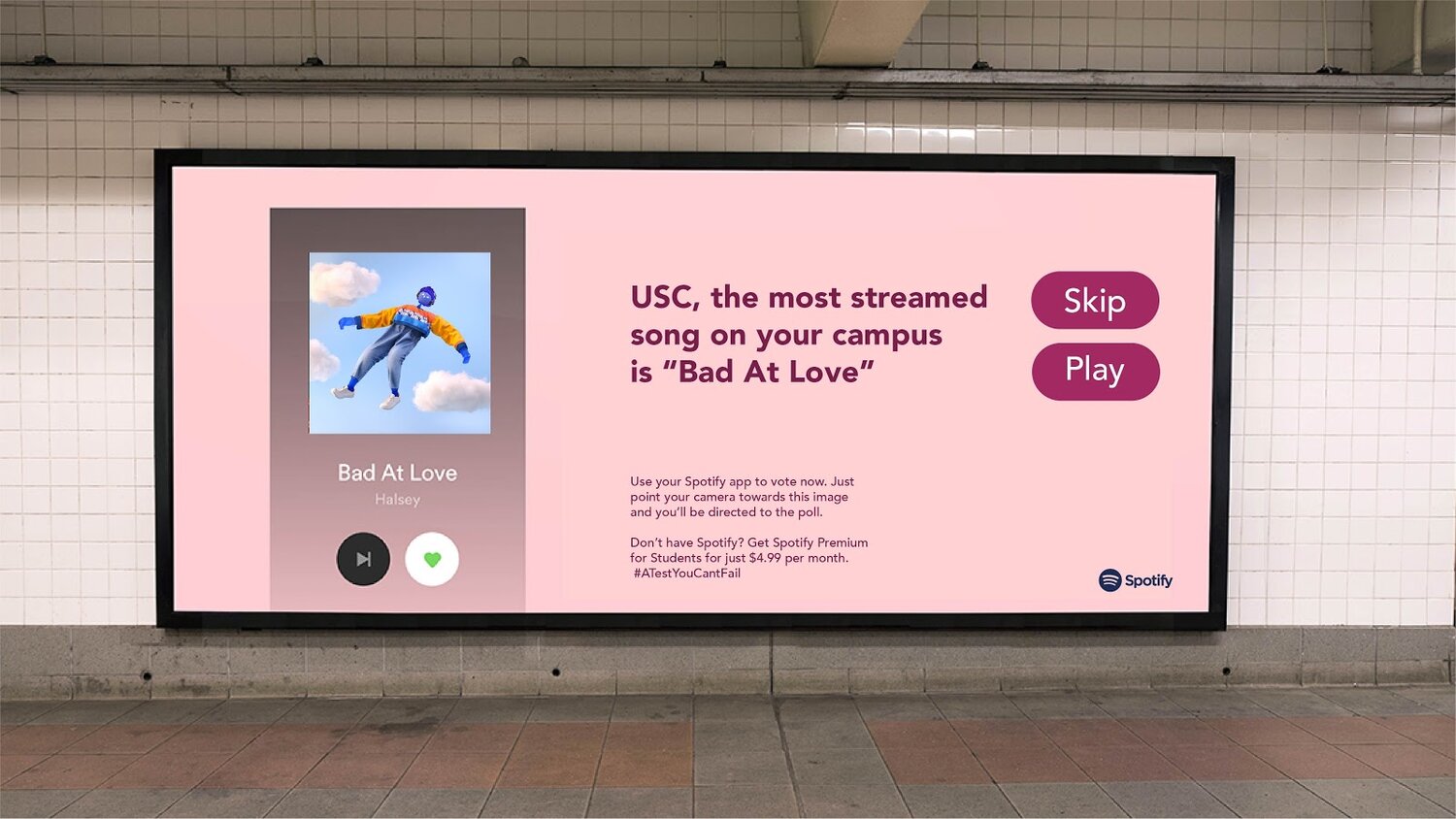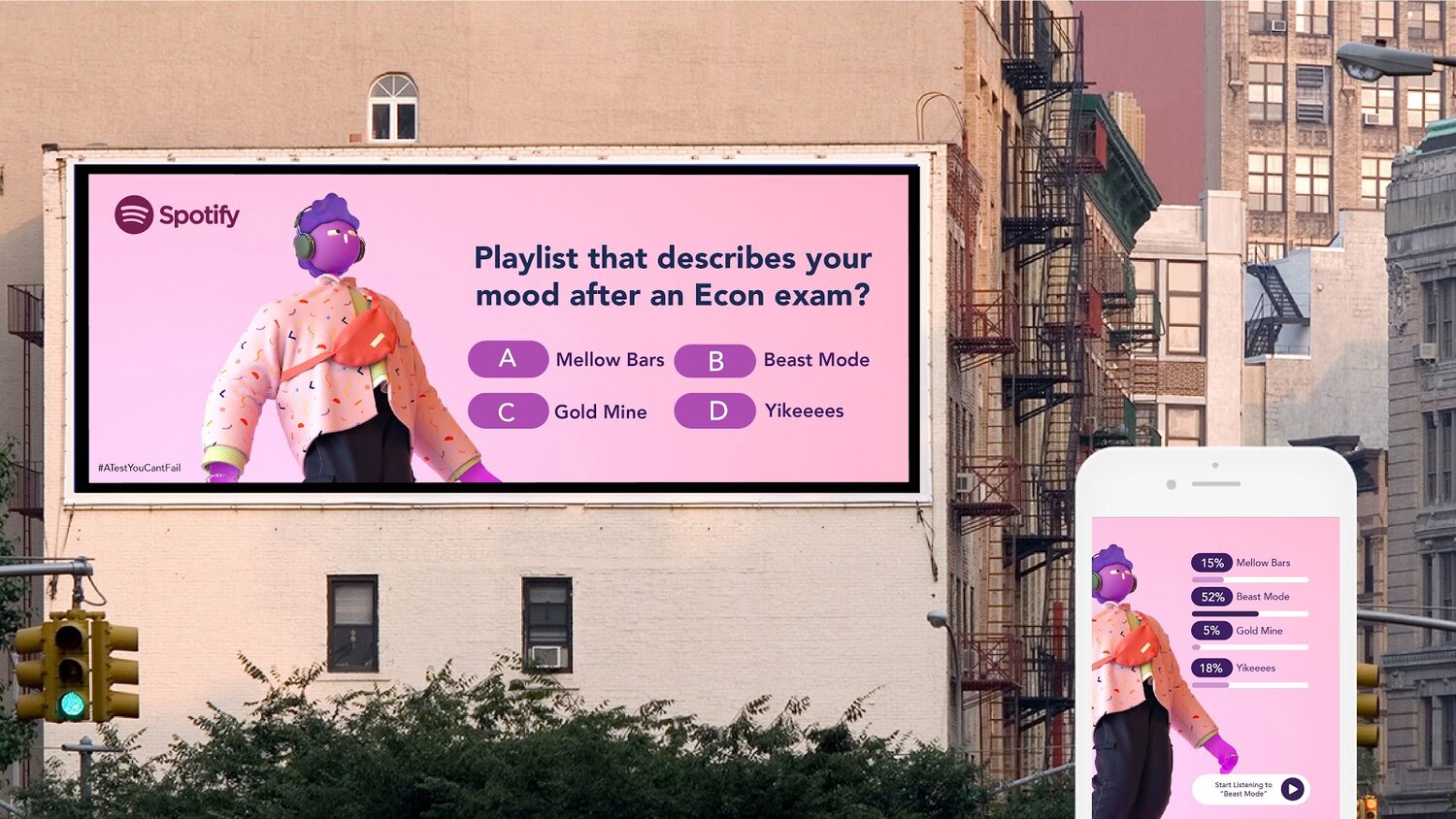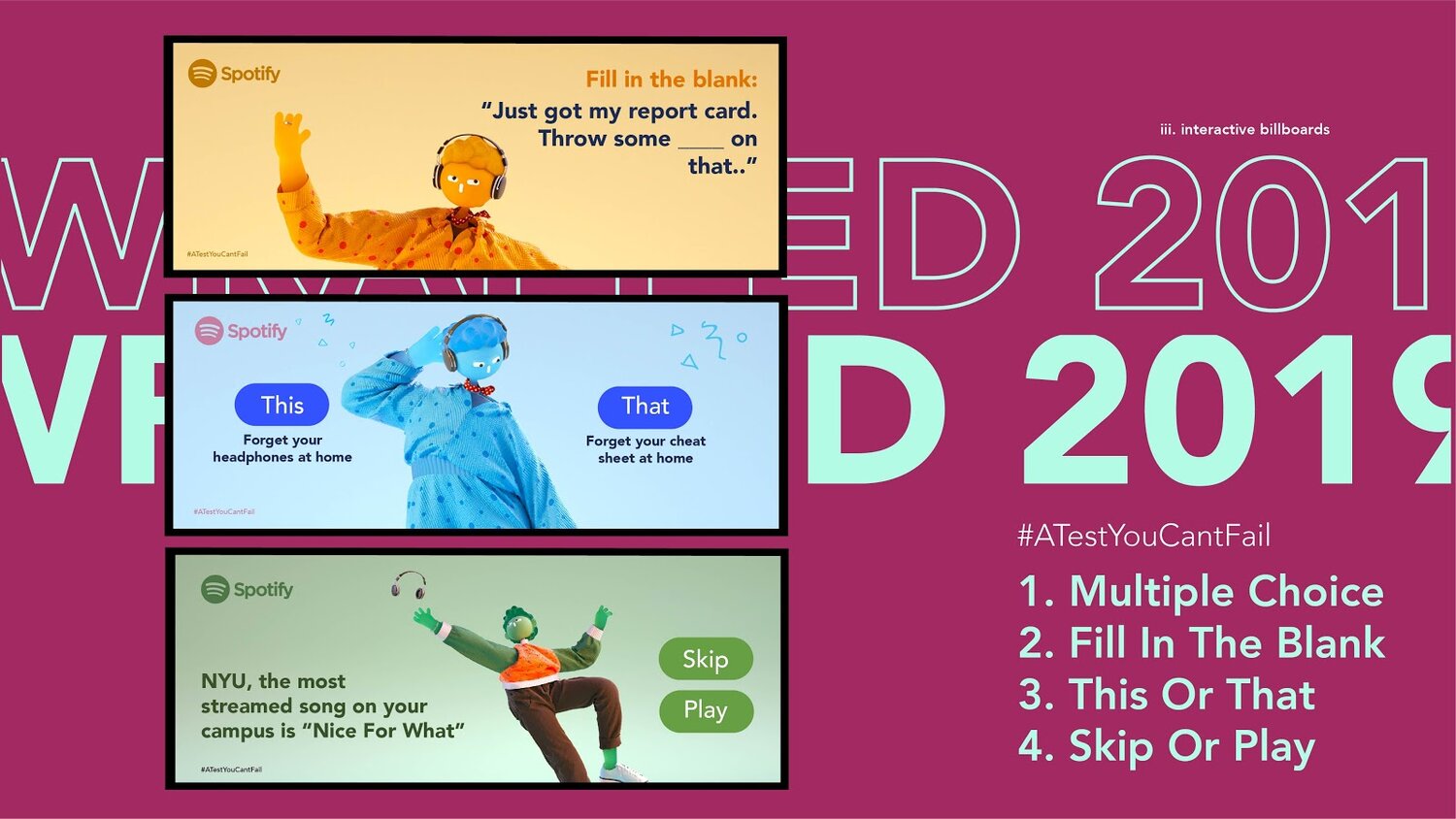 night sketches - animal+food pun series
(2022)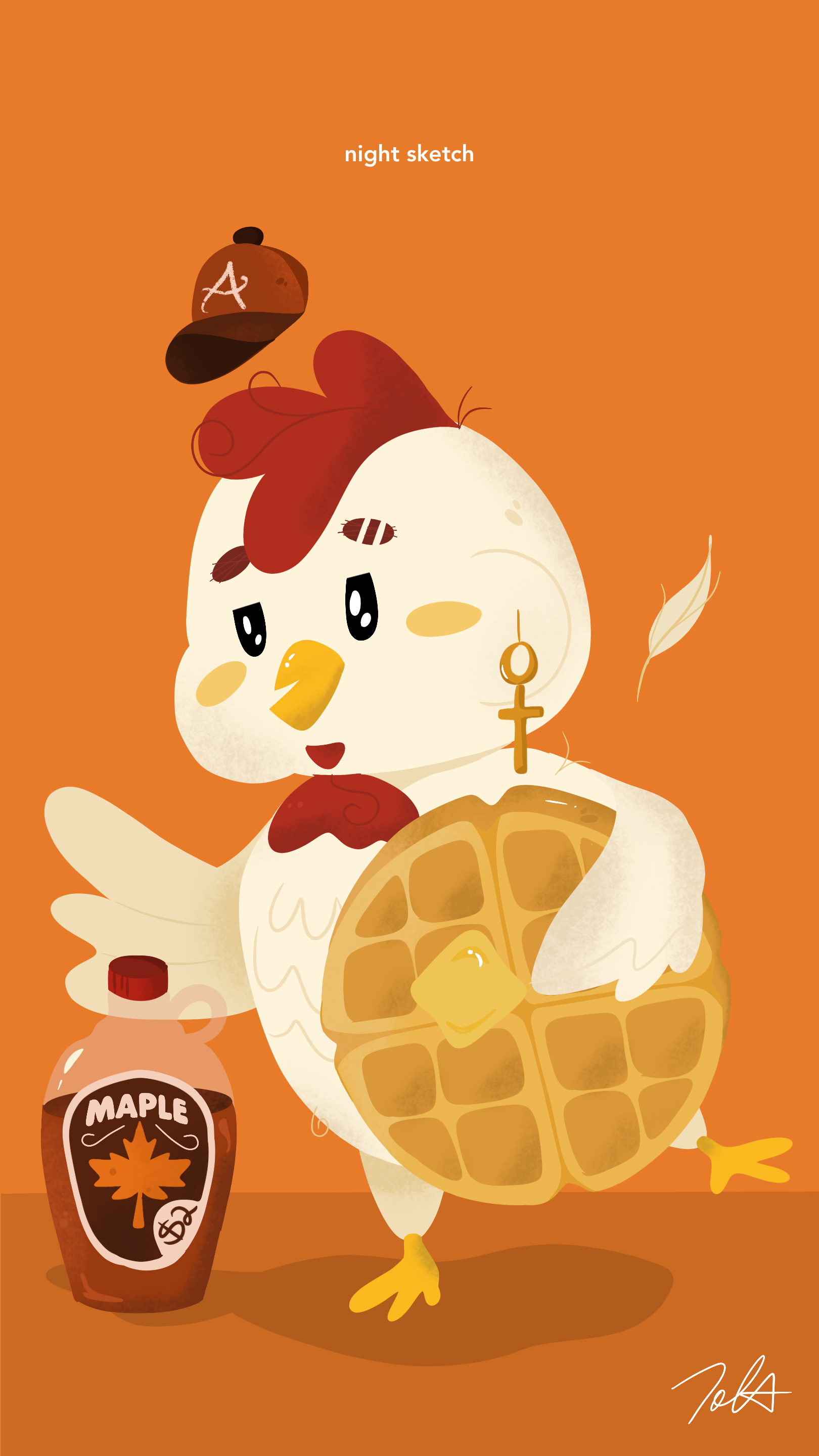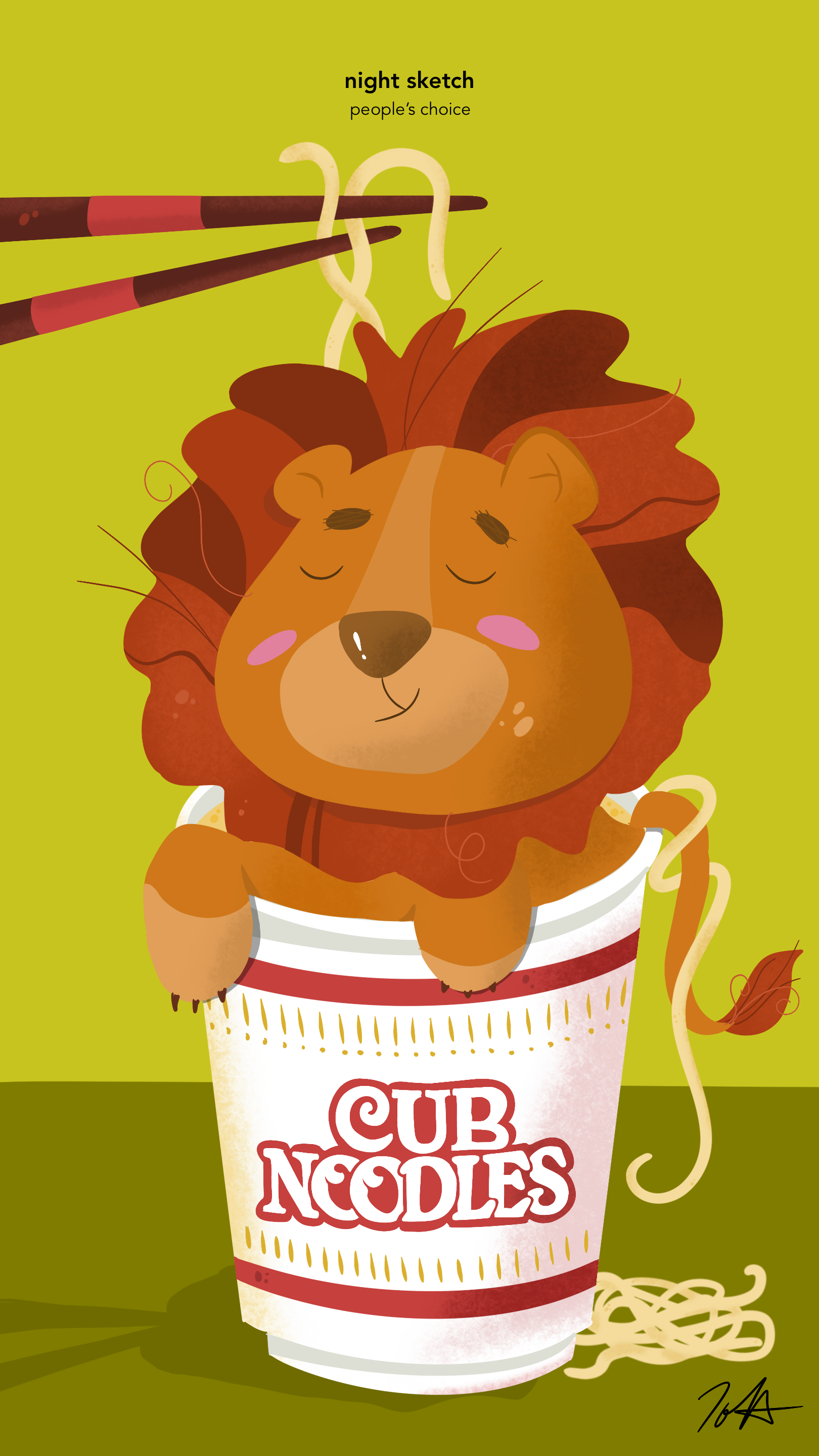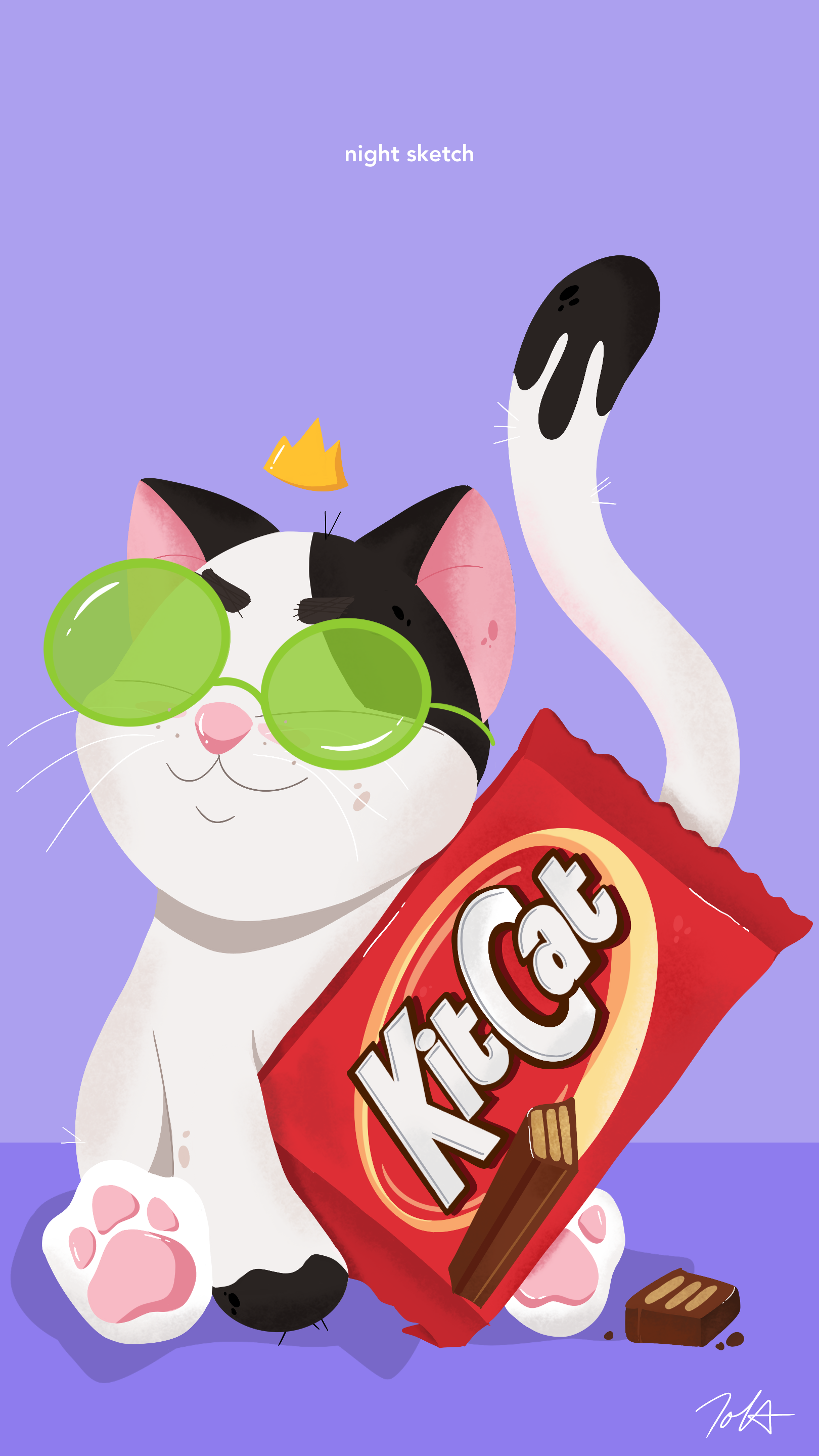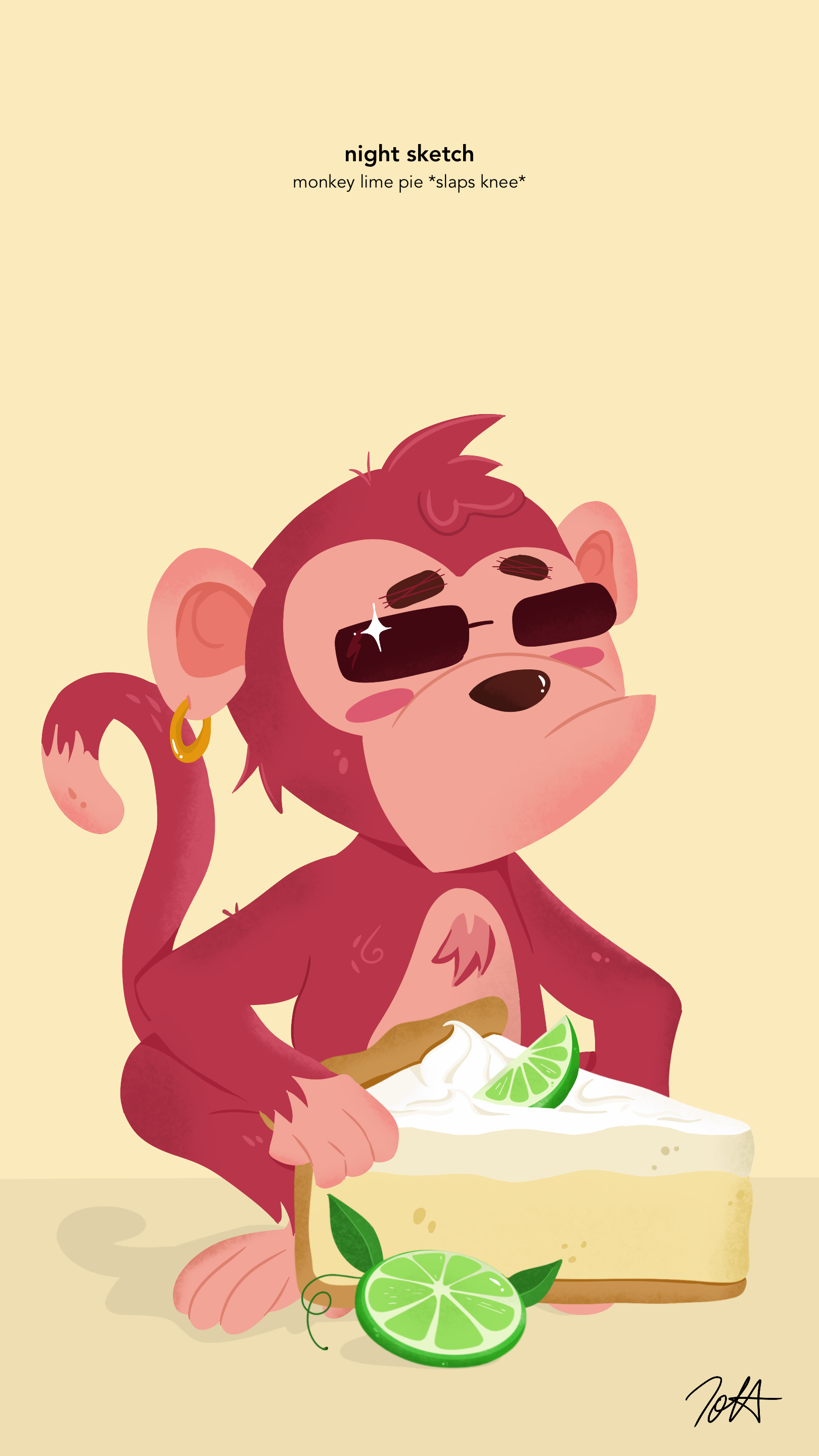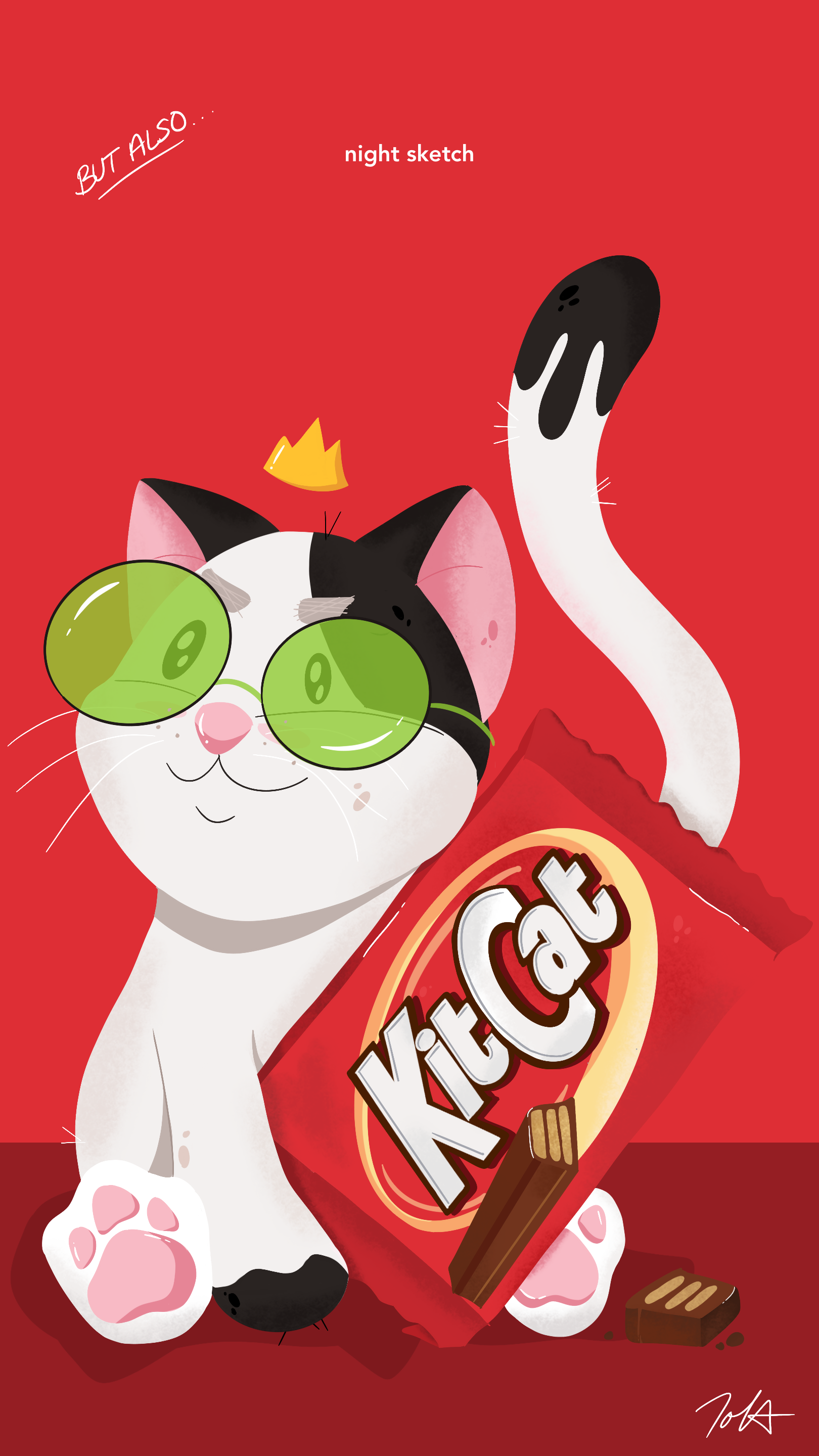 night sketches - food series
breakfast food (2022), vegetable series (2021), obssesive fruit series (2021)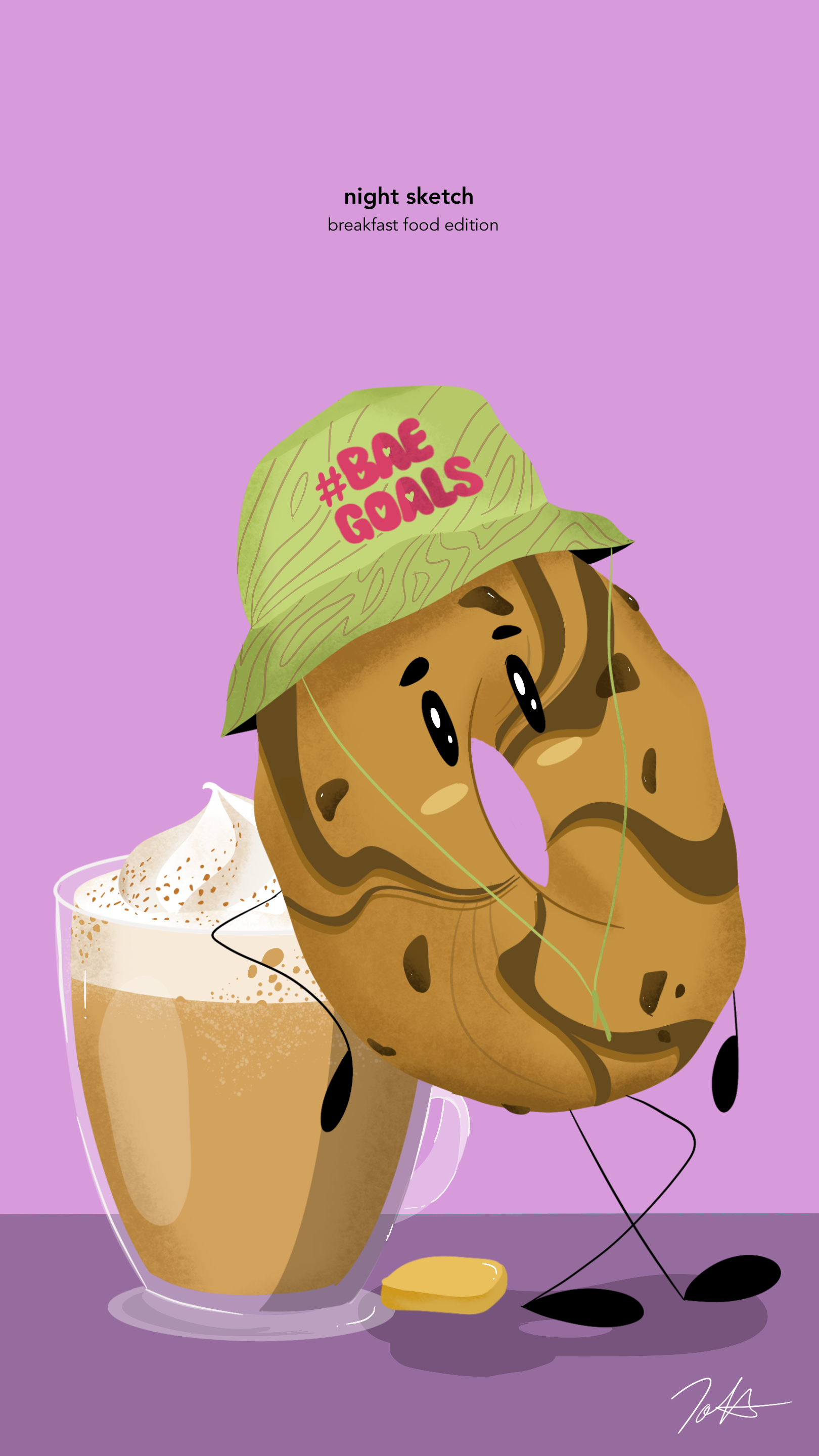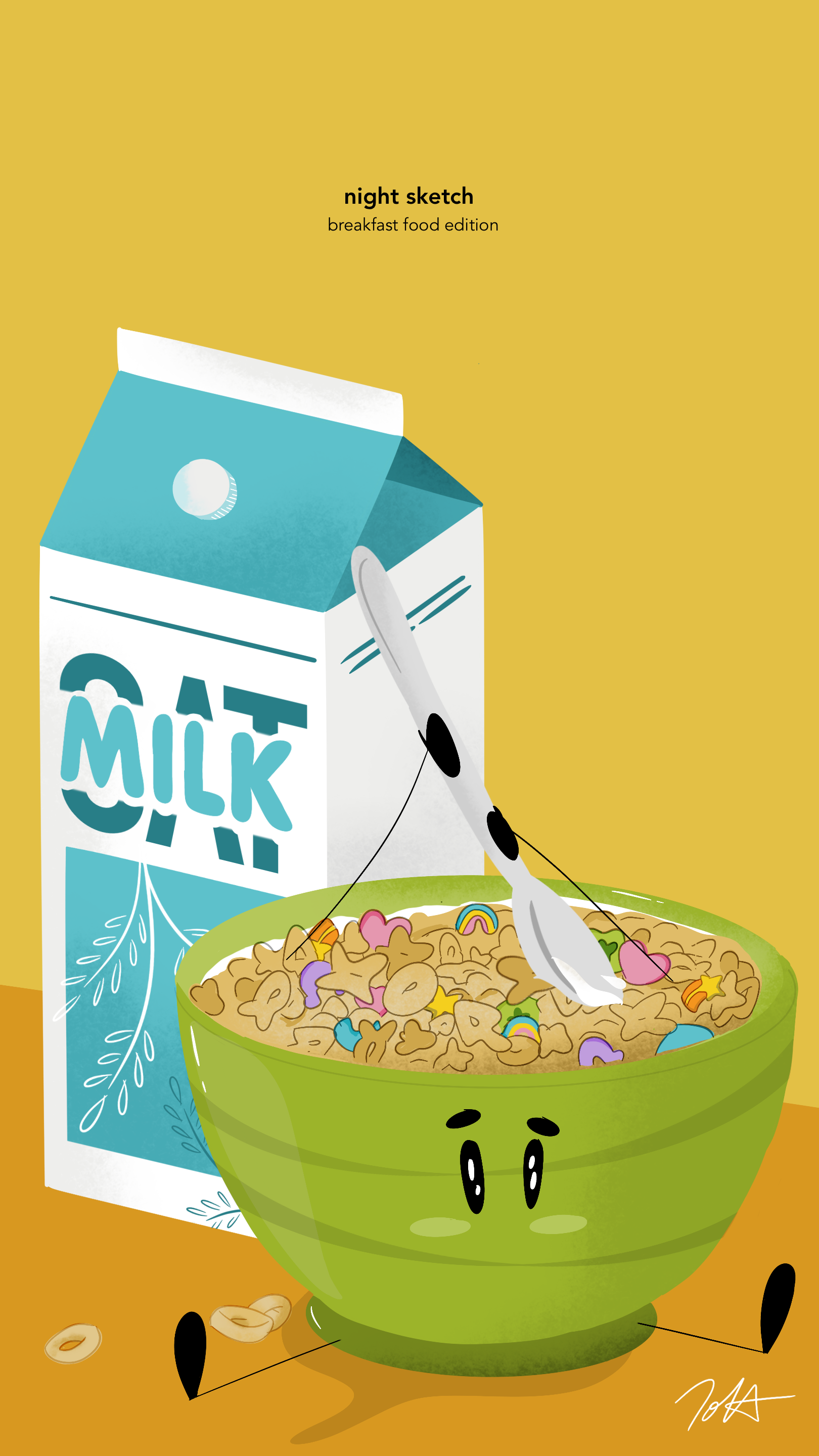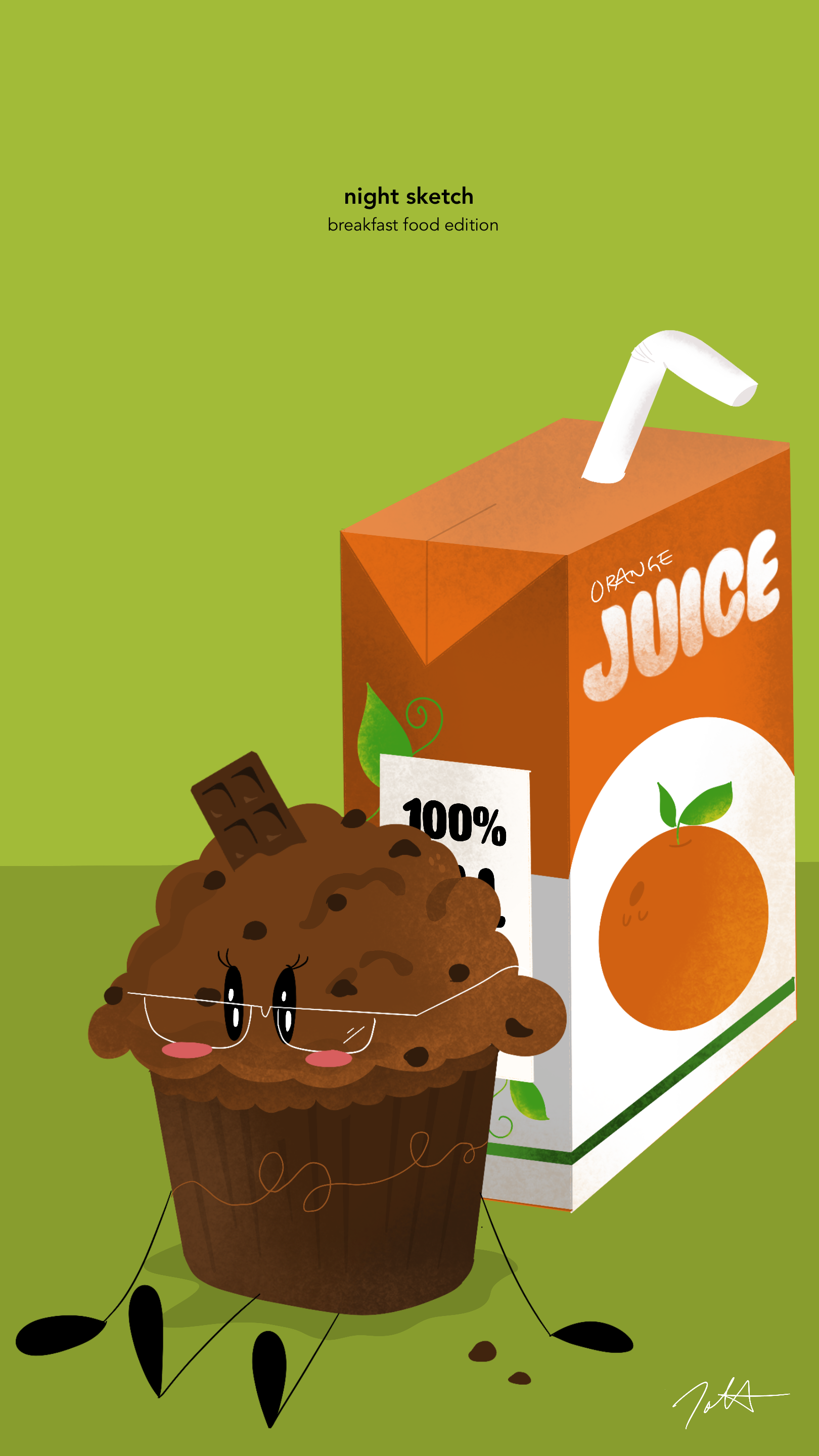 two Logos, one Day
In search of some fun creative exploration, I asked my Instagram followers to give my prompts for fictional companies. I designed logos for two companies a night for a week and the results are below!




other fun stuff (2020 - 2022)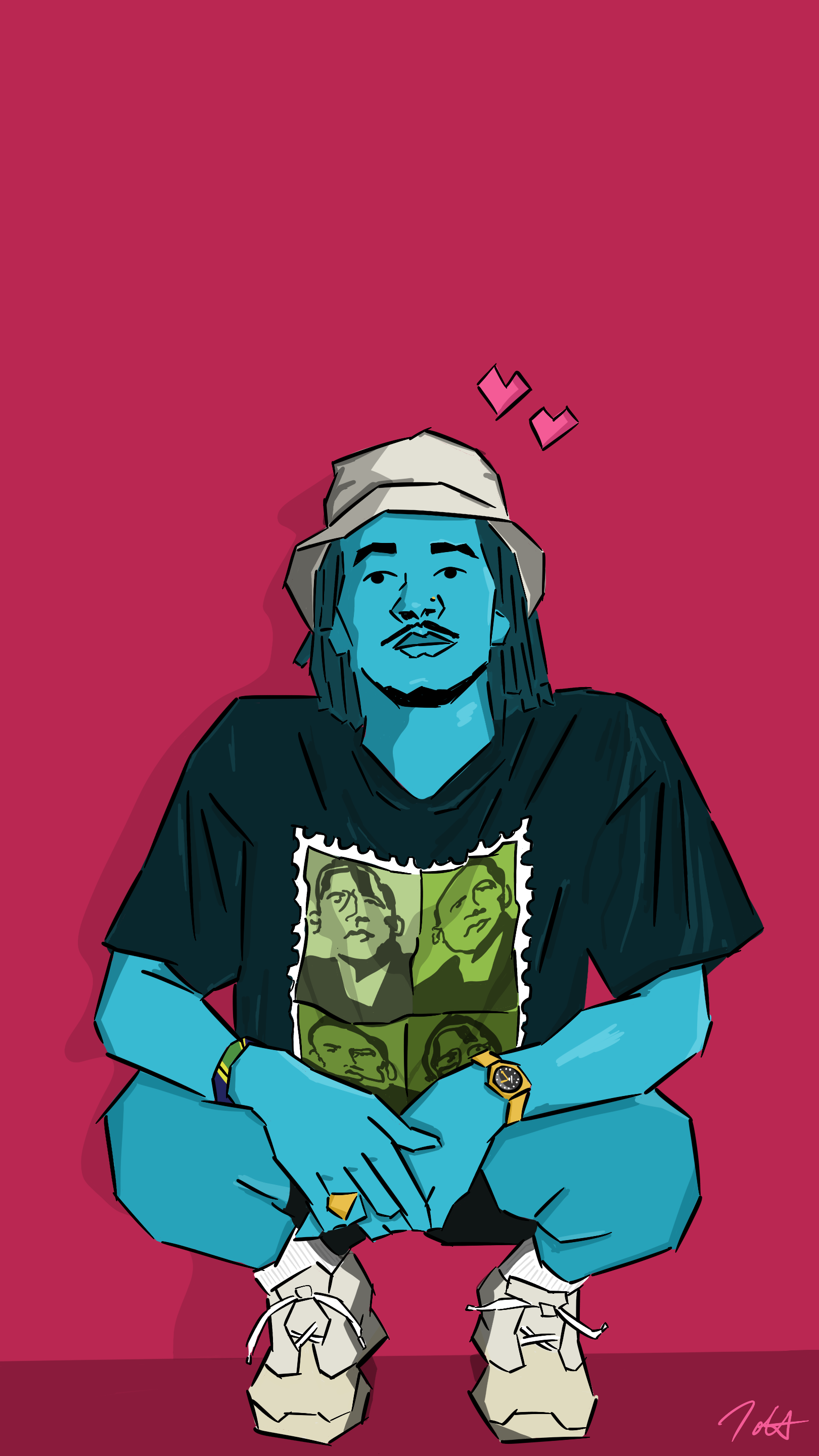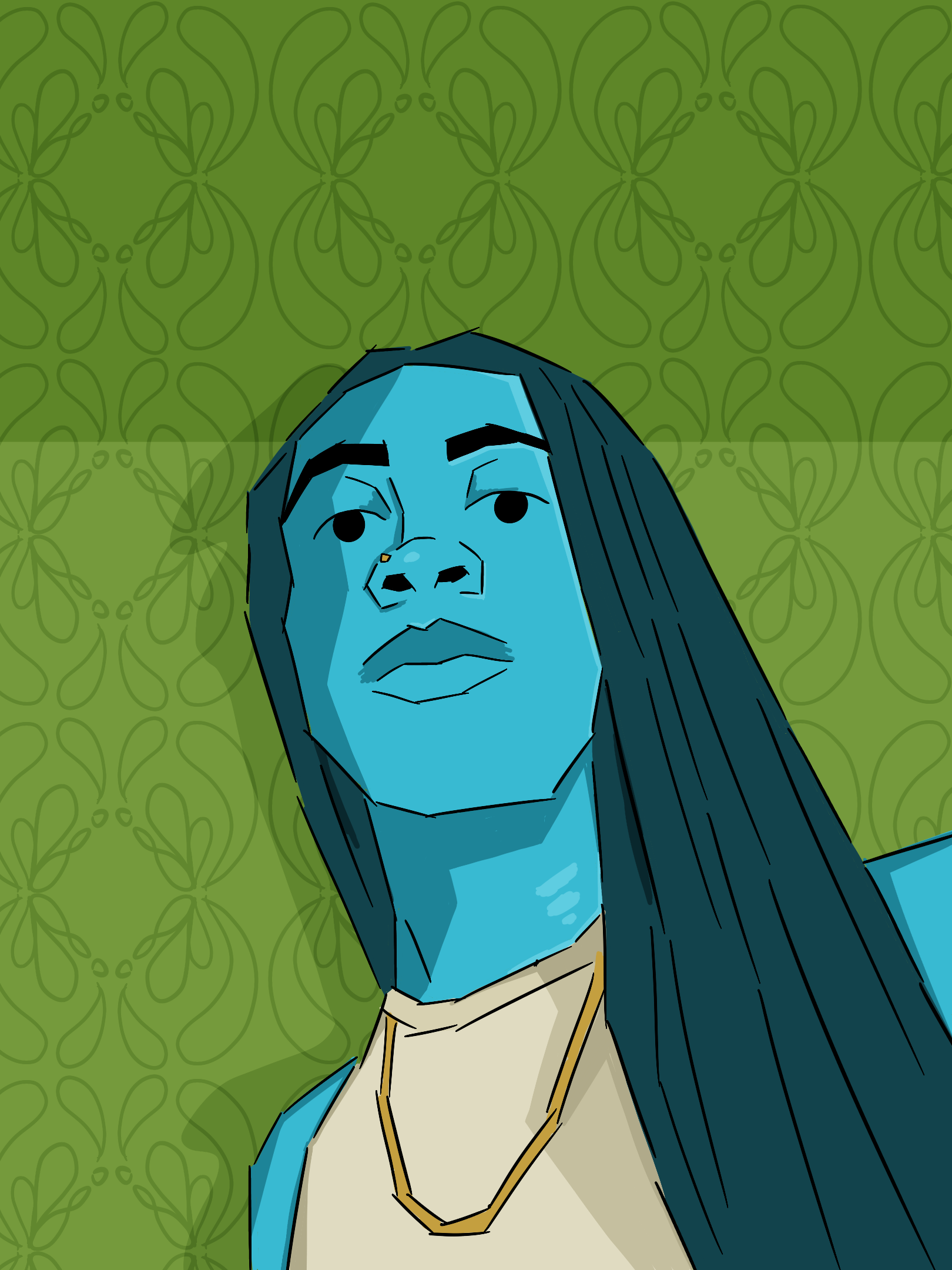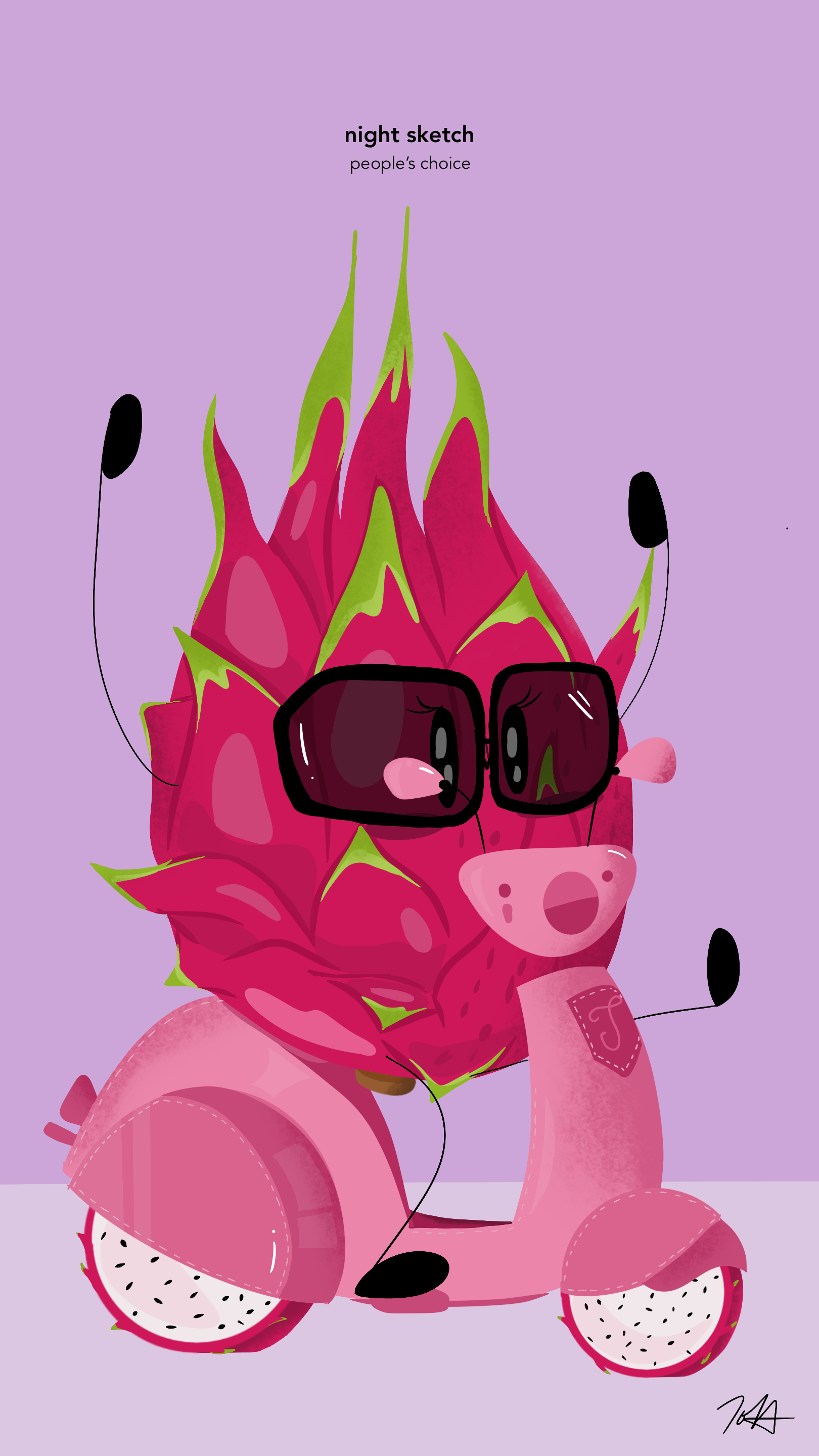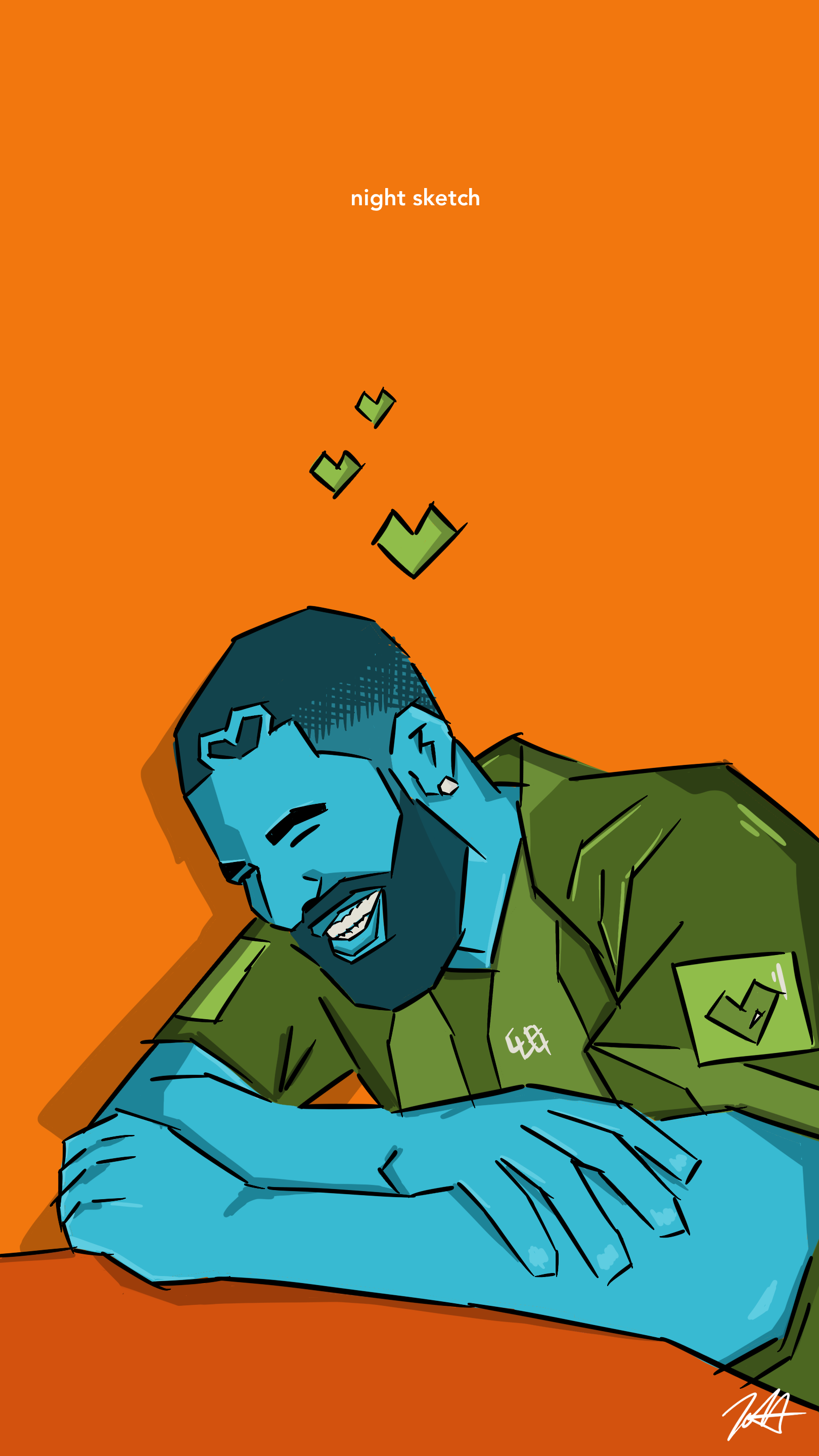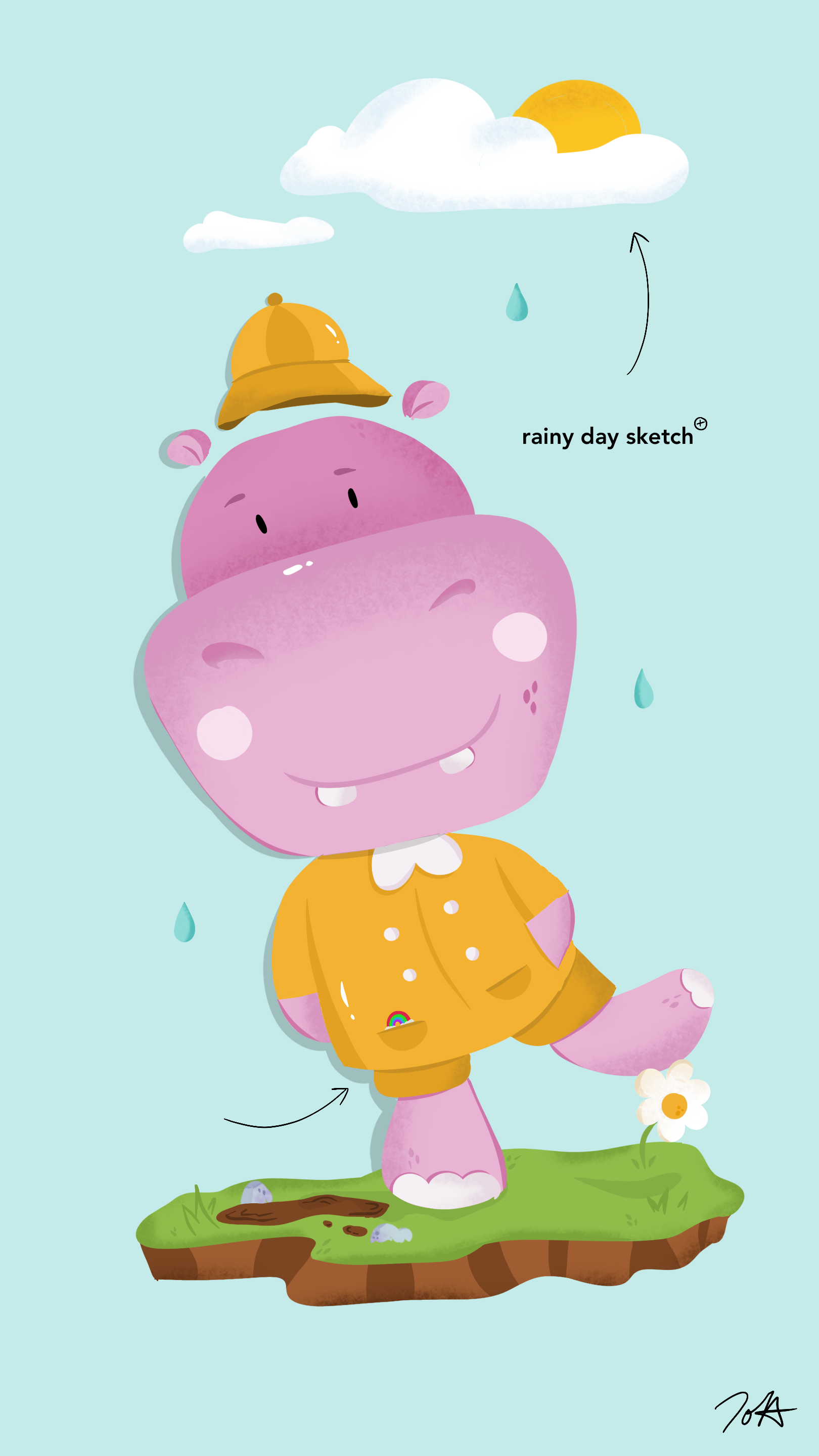 songs-stuck-in-my-head-this-weekend stickerpack
Spotify AMP Application Part I - 2019



Mousai (2019)
Amusic app helps users stay easily connected with all of their favorite artists – Every artist profile features a consolidated package of new music releases, videos, social media post, and events. Mousai's search engine and daily artist suggestions also make it convenient for users to discover new artists similar to ones they already enjoy.

In Ancient Greek mythology, the Mousai (the Muses), were "the goddesses of music, song and dance, and the source of inspiration to poets. They were also goddesses of knowledge, who remembered all things that had come to pass."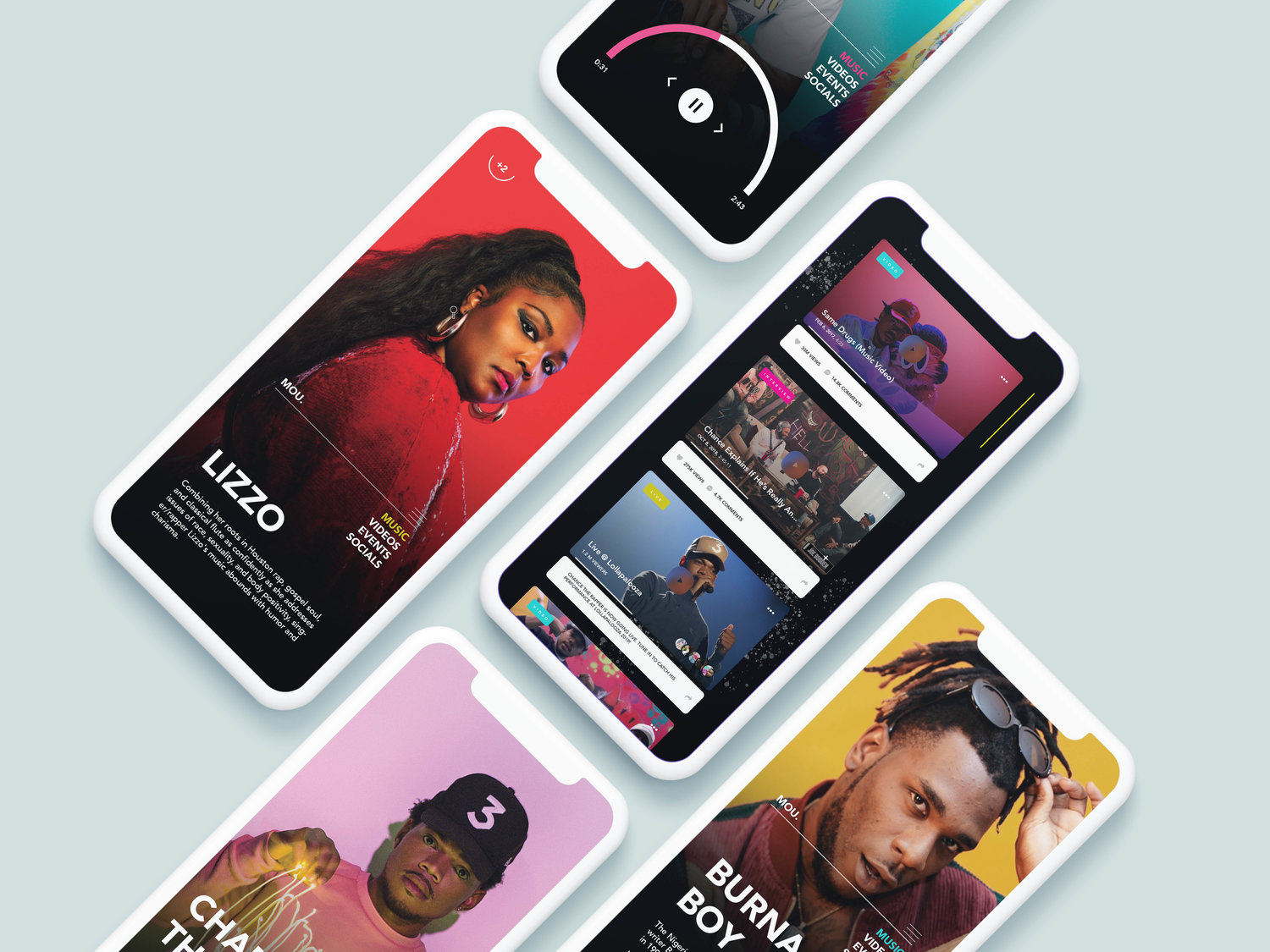 VisAds (2019)
Music videos delivered in just 9 pages. By repackaging music videos into print form, VisAds change the way we listen to music; We see it. These accordion books of video stills feature porforated edges, allowing users to detach photographs and display them as wall art.

Each Vis-Ad features a visual interpretation of one song. Musical artists can now offer their fans a physical product again - opting out of the typical music video or in addition to one. From art enthusiasts and music lovers, this product caters to a wide audience.
I think its time to get music lovers excited about owning a piece of music again - and paired with streaming, VisAds have the potential to also reverse digital's declining growth.

With this project, I wanted to envision a way to recapture the attention of physical music material (i.e. vinyl, cds, cover art, boom boxes etc.) - while pairing it with a digital streaming service. Digital and physical don't have to be polar opposites; They can help each other grow and in turn give music listeners a more memorable and personalized experience.